---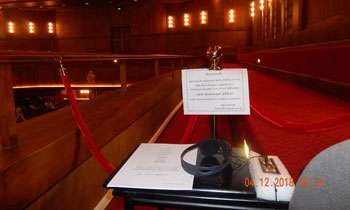 The journalists who are reporting on the proceedings in the Western Provincial Council (WPC) were restricted to one area within the council chamber's gallery today.
The new development follows an incident where four councillors were caught watching pornography during the budget debate held on November 19.
Earlier, the journalists had access to move within the gallery and take photographs from any spot in the gallery. However, during yesterday's session, journalists were restricted to one particular area which was clearly demarcated.
A notice on a railing said unauthorized personnel including journalists and visitors would not be allowed outside the demarcated area. (Muditha Dayananda)