---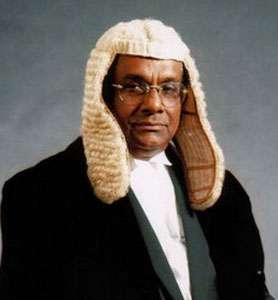 Presidents Counsel Hemantha Warnakulasuriya passed away this morning at the age of 74 while receiving treatment at a private hospital in Colombo, Deputy Minister of Industry and Commerce Buddhika Pathirana said.
Speaking to the Daily Mirror he said Mr Warnakulasuriya's final rites would be held at the Borella cemetery on Saturday (14).
Mr Warnakulasuriya also served as a Director of the Telecommunications Regulatory Commission (TRC) from August 1, 2016
Mr Warnakulasuriya took oaths as an attorney at law in 1972 and began his practice at the Colombo Magistrate's courts, where he became the Secretary of the New Courts Law Chambers.
He was appointed convener of the 'Professional Affairs Committee', which drafted the "Code of Conduct and Etiquette for Attorneys-at-Law'.
In 1989 he was elected the Secretary of the Bar Association and served as chairman of the Legal Aid Commission for ten years before being elected as Deputy President of Bar Association.
He is noted as one of the leading criminal lawyers in the country and taken up many notable cases at the Magistrate's Court of Colombo. In 2006 he was appointed as a President's Counsel. The same year he was appointed as Sri Lanka's Ambassador to Italy.
Video by Sanjeewa