---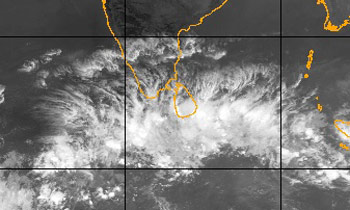 Heavy showers were expected in many region of the country in the coming days, the Department of Metrology forecasted today.
"Fairly heavy showers (75mm-100mm) in several places, especially in the Sabaragamuwa, Southern, Uva, Central and Western provinces and in the Ampara and Batticaloa Districts," it said.
"Temporary localized strong winds during thundershowers were also predicted. The general public is requested to take adequate precautions to minimise damages caused by lightning," the Met Department said.
Meanwhile, the Disaster Management Center warned of rough seas off the coasts from Batticaloa to Pottuvil.
"Due to the active cloudiness in the deep and shallow sea areas of the coast extending from Batticaloa to Balapitiya via Pottuvil, Hambantota and Matara sudden roughness of the sea areas associated with sudden increase of wind speed (up to 70-80kmph) is possible," it said.
"Naval and fishing communities are requested to be vigilant," the Disaster Management Center warned. (Yohan Perera)