---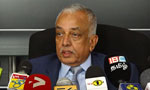 Along with the development of Hambantota under assistance from China, the government is to implement a development programme on similar lines in Trincomalee including the operation of the Port there with India's assistance, a Minister said today.
Minister of Development Policies and International Trade Malik Samarawickrama said this in response to a question raised by journalists as to whether India will react adversely against the Private Public Partnership model proposed with China Merchant Holdings to operate the Hambantota Port. "We are currently talking with India to get into a similar arrangement to run the Trincomalee Port and to develop an industrial zone. However, this government will actually work with all the countries including India, Singapore and Japan," the Minister said.
Referring to the arrangement with China Merchant Holdings, the Minister said a joint venture would be set up to run the Port. He said China Merchant Holdings will get an 85 per cent stake of the new venture and the Sri Lanka Ports Authority the rest. Referring to the statement made by Minister of Ports, Arjuna Ranatunga that a 51 per cent and 49 per cent stake would be more viable for Sri Lanka, Mr Samarawickrama said, it would be difficult to get a larger stake for the government given the situation regarding the outstanding debt amount. "The government will however see that the best terms and conditions will be arrived at when it comes to the final agreement. At the moment the government had already signed a framework agreement," the Minister said.
He asserted that the 15,000 acres of land that would be released for the industrial zone on a phase by phase basis will depend on availability of them "However, the industrial zone will spread to Hambantota, Matara and Moneragala" he said.
The Minister said the 200 houses will have to be relocated, but decisions pertaining to it would be carried out only after negotiating with the land owners. He assured that forest reserves would not be used for the purpose.
He said the government was confident that China Merchant Holdings would develop the Port despite the turbulent period which the global shipping industry was going through and the global economy which is expiated to stagnate with a 0.8 GDP growth. "Hambantota will flourish as manufacturing industries in Southern China, would be moved towards Southern Sri Lanka," he added. (Yohan Perera)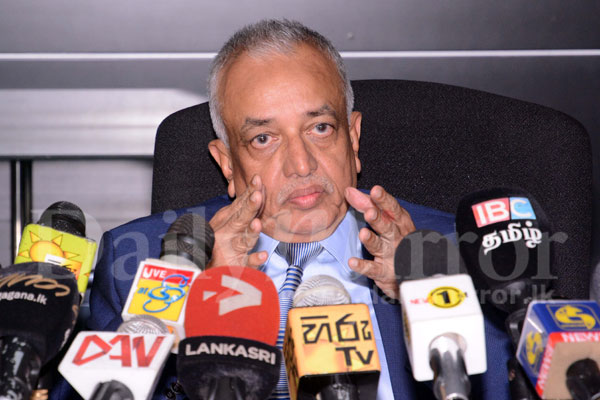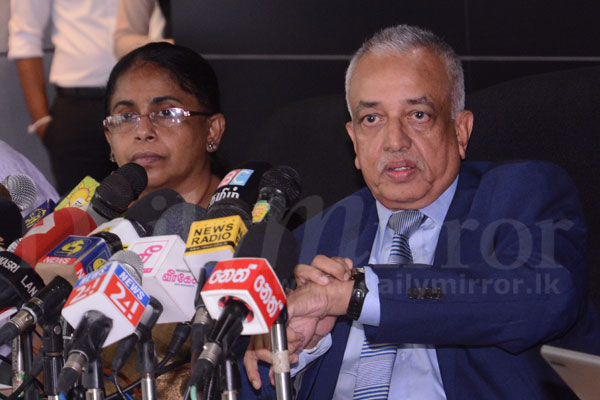 Pix by Pradeep Pathirana