---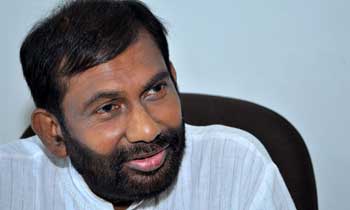 Finance Minister Mangala Samaraweera had proposed to rescind the Expropriation Act introduced by the previous government to take over some private ventures, including the Sevanagala Sugar Factory that belonged to Minister of Primary Industries Daya Gamage. The then government acquired the properties of 36 companies categorized as underutilized assets in terms of this Act.
Once the Act is annulled, it is learnt that the government intends to give the Sevanagala Sugar Company back to Minister Daya Gamage.
Asked about this proposal to rescind the Act Minister Samaraweera said, "It has to be done".
Asked whether the company would be given back to Mr. Daya Gamage, Mr. Samaraweera replied, "It is the way it should be. Let's see what will happen!
Speaking on the subject Minister Daya Gamage said, " The Mahinda Rajapaksa government tried to lure me onto his side. After it failed, he (Rajapaksa) tried to destroy my businesses. He introduced this Act to take over the Sewanagala Sugar company. This company was run at a profit. Other enterprises that were taken over were at a loss. The government paid money to them. However, there is a case filed in an international court as well. I will get the compensation whether the Act is abolished or not. He said that assets amounting to millions of rupees had been taken over by force by the previous government including 360 vehicles."(Ranjan Kasthuri)