---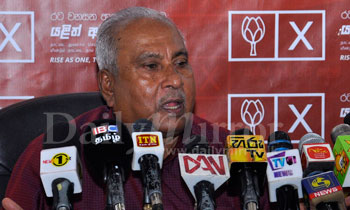 The country was facing a huge crisis with the amendments made to the Local Authorities Elections (Amendment) Act on several grounds, including the implementation of the 25 percent quota for women, the Joint Opposition said today.
Joint Opposition member MP Gamini Lokuge told a news conference that the country was now heading towards a confusion following the delay of releasing the results of the Local Government elections, proving the inability of the Government to function as a responsible body.
He said the Elections Commission had failed to issue the final results of the Local Government elections, even after several weeks of the elections.
"Following these conditions, the country comes to a standstill and is heading towards confusion.
"The Elections Commission, the Subject Minister and the Government should be held responsible for this situation," he added.
He said the Government should immediately go for Parliamentary Elections, considering the people's mandate, given in the LG elections in order to solve the current crisis.
He said the term of the National Unity Government had ended with the completion of two years and the Ministers currently in the Government were not valid as per the provisions of the Constitution.
Joint Opposition member MP Ranjith Zoysa said swearing in of the newly elected members of the local authorities had been delayed for a long period as never before.
He added that because of the delay the members would have to provide their service for one year without any allowance. (Kalathma Jayawardhane)
Video by Sanjeewa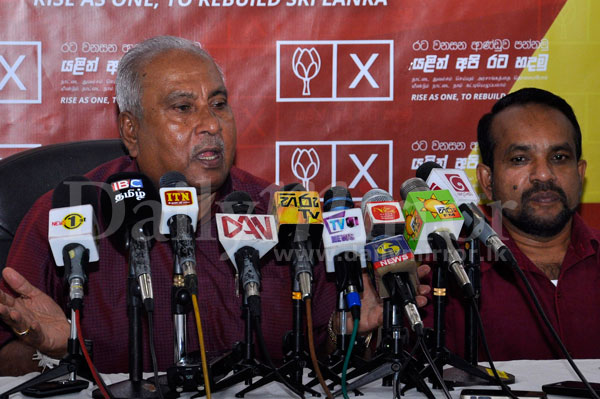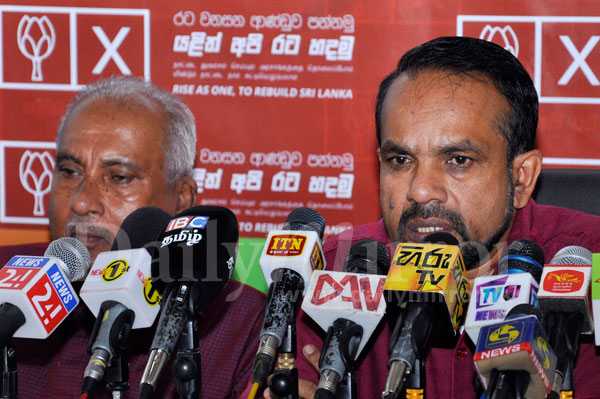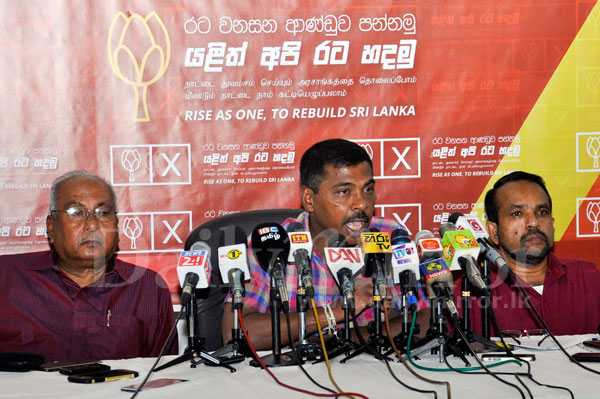 Pics by Nisal Baduge