---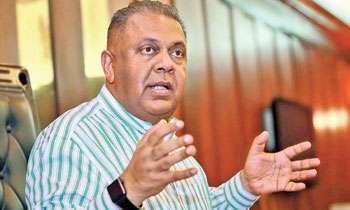 Prompt action needs to be taken over the recent attacks on two Sri Lankan journalists who contributed to the New York Times report on massive financial misappropriation linked to the former regime, Minister of Finance and Mass Media Mangala Samaraweera said in a press release.
"As Media Minister I vehemently condemn such practices where journalists are attacked for doing their job. There must be an immediate halt to these practices. These allegations must be immediately investigated by the relevant authorities and action taken against perpetrators without fear or favour," he said.
"I am also disturbed about the virulent personal attacks by individuals linked to the joint opposition and the Sri Lanka Podujana Peramuna (SLPP) in a bid to intimidate journalists who worked on the NYT report, attacking them for doing their job," the minister said.
The SLPP leadership must take full responsibility for these attacks and ensure that there is no repetition of this behaviour," he added.