---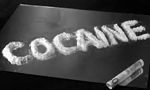 Eight travelling bags packed with some 200 kilos of cocaine with an estimated value of Rs.2 billion were seized by Customs officers at the Rank Container Terminal (RCT) Yard at Orugodawatte ths.
This is said to be the largest haul of cocaine detected in the country.
Customs Spokesman Daharmasena Kahandawa said the one kilo packets of cocaine were packed into eight travelling bags and hidden among the bags of sugar which had arrived from Brazil via Portugal.
Mr. Dharmasena said fifty containers carrying sugar from Brazil were detained at the Orugodawatte Yard for inspection.
"The container with the cocaine was the nineteenth to be examined at the yard," Mr. Daharmasena said.
Sources said the owner of the sugar container was identified as a businessman from Kandy.
The businessman and the wharf clerk were arrested.
Meanwhile, Customs Director General Chulananda Perera said the Customs had requested the importers to request that GPS be installed on the containers in future.
"It will help locate the container on its way to Sri Lanka and provide easy tracking," Mr. Chulananda said.
On June 14 three travelling bags packed with some 91.3 kilos of cocaine were seized by the Special Narcotic Raid Unit in collaboration with the STF at this container yard.
That container had also arrived from Brazil with sugar. (Chaturanga Pradeep)