---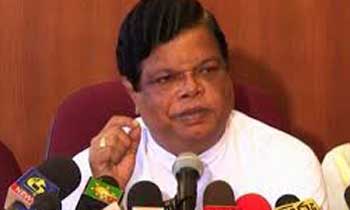 Commenting on a move to replace Prime Minister Ranil Wickremesinghe with Speaker Karu Jayasuriya, the joint opposition (JO) said today there was no point in changing the 'jockey' without changing the direction the horse is moving.
"The country's horse is the government and the jockey is the Prime Minister. They should both be changed. The old horse is limping. Without changing the horse and the jockey, we cant revive the country," MP Bandula Gunawardena told a news briefing.
He said the only option available to solve the political instability in the country was to go for an election.
"If the government is unwilling to do that right away, we can wait till its mandate expires. We have waited for three years and waiting for another 500 days is not an issue. Even the Supreme Court has given a clear ruling that the presidential election should be held on time. We need a new President, a Prime Minister and a brand new Government," the MP said.
He went on to say that the Government cannot resolve the issues that confront it without a proper peoples' mandate. (Lahiru Pothmulla)
Video by Sanjeewa