---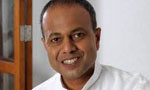 The rule of law would be upheld when perusing the case against former President's son Yoshitha Rajapaksa and the others at the Carlton Sports Network (CSN) without any intervention by President Maithripala Sirisena, Prime Minister Ranil Wickremesinghe or any of the Cabinet Ministers, Minister of Law Order Sagala Ratnayake said in a statement today.

Minister Ratnayake said that the Financial Crimes Investigation Division (FCID) had to seek permission from the Judiciary by producing the suspects before Courts to ensure the investigations were carried out effectively.
He said a report of the investigations would be handed over to Attorney General in order to file legal action against the suspects.

He said the suspects were charged with producing forged documents, violating the Registration of Companies Act, misusing State property and violating the Customs Act.

The Minister said FCID had acted under Section 32 and Subsection 109 (05) of the Criminal Procedure Code.
Full Statement