---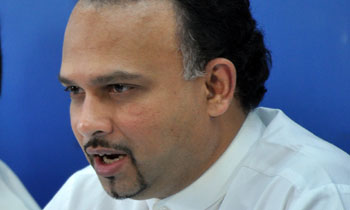 Russia may not be happy about the ban of the use of asbestos in Sri Lanka and may have played a hand in tea export ban, Plantation Industries Minister Navin Dissanayaka said today.
Minister Dissanayaka addressing the weekly Cabinet news briefing said however the government has deferred the ban on the use of asbestos, manufacture and import of raw material until further notice. The ban was to be effective from 1st of January, 2018.
"We are awaiting a response from the Russian Government to discuss the current issues cropped up after Russia suspended export of 'Ceylon Tea' to Russia after an insect – Khapra Beetle – detected in a consignment of tea exported from Sri Lanka last week," he added.
He said that President Maithripala Sirisena wrote to the Russain President soon after he learnt about the suspension of tea exports and a team led by him would pay a visit to Moscow immediately after the Russian government invited Sri Lanka for talks.
The tea export ban to Russia affects the foreign income and tea industry negatively; no doubt about it as tea exports to Russia is around 11% of all tea exports from Sri Lanka. But it will not affect the tea prices as Sri Lanka maintains a good price in the global market for Ceylon Tea right now. Sri Lanka would take more precautionary measures to ensure the quality of Ceylon Tea exported to other countries including Russia and EU. We consider the possibility of fumigation or issuing a quality assurance certificate for each and every tea container to ensure they did not contain any foreign matter, Minister Dissanayaka said. (Sandun A Jayasekera)
Video by Amantha