---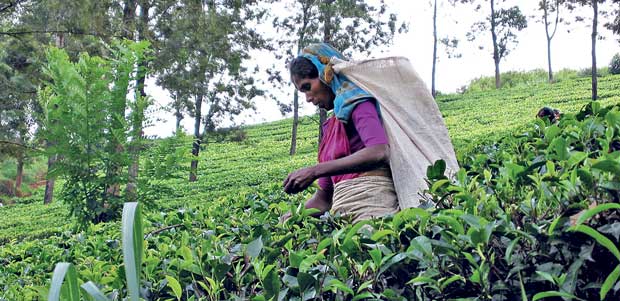 The apex tea industry body, Tea Exporters' Association (TEA) lobbied for and received the approval for the much-discussed tea hub in Sri Lanka in the 2016 Budget. Liberalizing the industry would allow tea exporters to import and blend foreign teas for re-export. This is the concept paper of the TEA, proposing how to implement the tea hub.


Background
Sri Lanka's annual tea production approximately 330-340 million kilogrammes.
Types of tea – approximately 94 percent orthodox and 6 percent CTC.
Annual export volume – approximately 320 million kilogrammes at highest.
Estimated local consumption – 25-30 million kilogrammes a year.
Sri Lanka export earnings from tea – US $ 1.6 billion in 2014 (fob value).
Sri Lanka share of world tea production – 6 percent of 5.17 billion kilogrammes (2014) declined from 10.5 percent in 2000.
Sri Lanka share of world exports – 17.0 percent of 1.83 billion kilogrammes (2014) declined from 21 percent in 2000.
Sri Lanka is the largest supplier of orthodox tea and also the largest exporter of value-added tea among all tea producing countries.
Sri Lanka tea smallholder segment numbering about 400,000 is responsible for approximately two thirds of the annual tea production in Sri Lanka.
The annual retail value of global tea market – approximately US $ 90 billion (Hot and RTD)
Sri Lanka's share - 1.7 percent or US $ 1.6 billion.
Other tea derivatives in the market - Pharmaceuticals such as poly-phenols; healthcare products such as soaps, shampoos, tea baths, facial creams, etc.
Tea industry is a vital sector in the Sri Lankan economy in employment generation. Direct and indirect employment - 1.5 – 2.0 million people.
Tea sector contribution to the gross domestic product (GDP) - 1.1 – 1.5 percent (unchanged for last ten years).
As a percentage of total exports - 14 percent at present and declined from 17 percent in 2010.
Allied industries and services - Packaging; printing; banking; insurance: shipping; Transport; Technology; IT; Port development etc.
(In Kenya tea sector accounts for 7 percent of GDP and 26 percent of export earnings of the country).
It should be noted that Sri Lanka's position in world tea production and exports is on a declining trend due to stagnation of tea production, variations in quality and severe controls based on a protectionist policy.


Tea hub – Is this a new concept?
The concept of a 'Tea Hub' has been in debate for more than two decades amongst the stakeholders in the country.

In the global tea industry this concept has been in operation for over 100 yrs. United Kingdom (London), Germany (Hamburg) and The Netherlands (Rotterdam) are the popular world Tea Hubs for over a century. UAE (Dubai) established the Jebel-Ali Free Zone somewhere in 1990 and then setup the Dubai Tea Trading Centre in 2005 as a dedicated tea blending, packing, branding Centre for re-exports. As per available information, the tea producing countries like Kenya, Indonesia, China & India also have exclusive Free Zones for importation of tea for blending and re-exporting purposes without having any adverse impact on the domestic segment.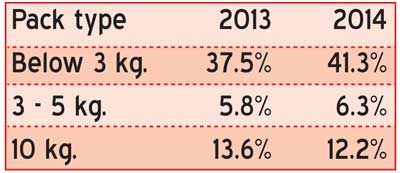 Need for tea blending
In simple terms, tea blending can be described as a process of blending different type of teas of the same origin or teas from different origins to create a final product that is consistent in brew performance based on consumer expected taste to cater to different markets and channels.

(1) A tea blend which is economical in price and consistent in quality
(2) A product with new flavor & taste parameters
It is only a myth that tea blending would produce cheap quality tea. On the contrary, tea blending with access to a wide variety of teas from all origins will facilitate a stable price and consistent quality. This is the model LIPTON and other major brands have adopted to capture impressive global market share.


USP of Ceylon tea
There is a strong belief that the name "Ceylon Tea" is the Unique Selling Proposition (USP) of Sri Lanka Tea and the opening of tea imports may dilute this factor. It is true that Ceylon Tea is still the most popular tea in some Middle East countries and Russia, but country cannot claim that all tea produced locally falls under the "Finest Ceylon Tea" category anymore.

The position of Ceylon tea in Middle East is also gradually decreasing due to a number of reasons. For an example the economic growth witnessed in Saudi Arabia and other Gulf countries has paved the way for emergence of international tea brands at the expense of traditional Ceylon Tea brands.

Further, the younger generation in many countries is not aware of the brand "Ceylon Tea" but go by the advertised brands. Hence the marketing strength has shifted from origin to brand.

As per the Customs' statistics, percentages of Ceylon Black Tea exports for 2013 and 2014 are categorized in Table 1.

This information confirms that only about 40 - 45 percent of Sri Lanka tea exported as pure Ceylon Tea reach the end consumer as Pure Ceylon Tea, whilst over 50 percent of tea exported from the country ends up in multi-origin blends losing its identity. Thus, the argument of "USP of Ceylon Tea" does not apply to nearly 55-60 percent of Sri Lanka tea exports.


Producers' concerns
The tea producers in Sri Lanka, both in the corporate sector and small holder growers may have some concerns over the liberalization of tea imports, due to two factors:
The world competition can come to our doorstep and free import of foreign teas may reduce the demand for Ceylon Tea and lower the auction prices.
The reputation of Ceylon Tea may be diluted with the export of Ceylon Tea blended with other origin teas in the long run.
Contrary to producers' concern, the importation will help to improve the quality of tea manufactured locally and to get overall higher prices. It is a known fact that around 2/3rd of tea produced in Sri Lanka are plain, average to poor quality teas which cannot get good prices. The competition will compel them to improve the tea quality.

The reputation of Ceylon Tea has been in fact diluted by some tea manufacturers with various malpractices. The contamination of tea takes place in all sectors. Sri Lanka taking pride as the shipper of "The Cleanest Tea in the World in terms of agro-chemical residues "has been dented due to a number of shipments being rejected in some EU countries due to detection of high residue levels. The exporters are required to invest in tea cleaning machinery to remove impurities in already manufactured tea.

The price of tea is determined by demand and supply in the world market. Since 95 percent of our tea is for export, the prices are heavily influenced by external factors. The current price fluctuations at the Colombo auctions are a good example.


Why multi-origin blends?
A brand marketer needs multi-origin teas due to a number of factors:
Customer demand – to serve different market segments/ strengthen brand position
Long term stability of the brand – to avoid quality and price variances in the long run
Increase product portfolio of a brand to retain overseas buyers
Multi-origin blends strengthen the brand value with enhanced options in the supply chain
Single origin tea is becoming a niche product in the world market. As per available information, the share of throat for single origin tea in tea importing countries is less than 20 percent.


Multi-origin blends – Are they cheap?
There is an unnecessary fear that multi-origin blends are always sold at low prices. Although it is possible to offer a price competitive blend to capture a particular market segment, brand owners usually go for multi-origin blends to add value to their brands.

United Kingdom - In 2014 statistics indicate that UK, one of the leading Tea Hubs in the world, has imported tea at an average price of US$ 2.91 per kg. and after adding value re-exported at an average price of US$ 7.04 per kg. The value addition achieved by the country is 142 percent.

Germany - The average price of imported tea in 2014 has been US$ 4.03 per kg. and the re-export price of same has been US$ 9.15 per kg., registering a value addition of 120 percent.

The exact prices of Dubai re-exports are not available but it is a known fact that Dubai is the fastest growing Tea Hub and it cannot be so if not profitable.

Rationale for liberalization of tea imports
The tea production in Sri Lanka has been stagnating at around 340 million kg. a year for some time. This is the upper most limits the tea export industry can grow to, under the current strict regime of import restrictions. Since the re-planting process is taking place at a slower rate mainly due to the dependence of subsidies the country cannot have much hope of expanding export at the current pace. The liberalization will help to increase our exports volume to around 500 million kg and earn more foreign exchange.
Over 50 percent of Sri Lanka tea exports are in bulk form which ends up in multi origin blends at the importing country. These brands then pose a severe competition to the Pure Ceylon tea brands exported by our companies. This unhealthy situation weakens the progress of local brands. Further, value addition to part of this volume can be done locally with imported tea.
In 1981, the importation of CTC tea, green tea and some specialty teas were allowed for value addition mainly in the form of tea bags. This has brought positive results for the industry and today Sri Lanka exports approx. 28 million kg. of tea bags registering highest FOB prices for the category. It has also supported the prices of CTC tea, dust tea etc manufactured locally. The situation for green tea is also the same. The free imports of tea would support the expansion of other categories as well.
Sri Lanka is not the only supplier of tea to world. Our brands have to compete with international brands, which are offered at much more competitive prices.
Liberalization will expose the tea manufactures to real competition. They will be compelled to improve quality, reduce cost, improve management efficiency and earn good prices etc. This may lead to reduce their reliance on government subsidies.
Some exporters are unable to cater to certain market segments due to non-availability of certain types of tea locally and comparatively high prices of average type Ceylon tea. This has a negative impact on the growth of a brand.
The cost of production in Sri Lanka is going up every year and currently the highest in the world. We cannot expect our buyers to support this production cost increase indefinitely as they have to compete with products coming from other origins at much more competitive prices. The liberalization would help to soften this cost factor to some extent.
(Some tea producing countries whose average fob price is lower than Sri Lanka still make profits due to strict control on cost of production).
A number of international tea brands have moved away from Sri Lanka due to the current policy and country has lost a substantial amount of foreign exchange, employment opportunities and capital investment in infrastructure and modern machinery. The opening of tea imports would enable local brands to grow significantly whilst attracting the other brand owners to do the value addition here and earn more foreign exchange.
Sri Lanka lost some markets such as Pakistan and Egypt as we were unable to offer competitively priced tea to these markets. It may be possible to regain some of the lost markets with the offering of multi origin teas at competitive prices.
The increase of tea export volume with the liberalization will also support the expansion of other sectors such as banking, insurance, warehousing, transportation etc. and create more employment opportunities.
Currently Sri Lanka tea exports are highly dependent on vulnerable Middle East markets and Russia. It has failed to get a fair share in more secure Europe or USA. The liberalization would help to offer the right type of tea mix at competitive prices to gain a bigger share in these markets.

SWOT for tea hub in Sri Lanka
S - Sri Lanka is strategically located to cater to any market in the world. It has a good seaport and an airport in Colombo. The weekly tea auction also takes place in the heart of the city.

Country has a well-developed packaging industry to support the value addition of tea through the liberalization. Sri Lanka is also known as a reliable supplier of tea among the tea buying countries.

W -The 400,000 strong small holder grower segment influence the government policy makers on the tea sector due to their strong political leverage. The decisions are always taken from the producers' point of view without giving much consideration to the market factors.

O - The brand owners will be able to expand their product portfolios and cater to a wider range of customers which cannot be achieved through marketing of only Pure Ceylon Tea due to restrictive market factors. This will also help Sri Lanka to penetrate into some price sensitive markets as well.

T - The international tea brands may increase their marketing activities to curtail the growth of multi origin Sri Lankan tea brands.


Proposed model
1. The government may introduce a demarcated area for the proposed Tea Hub. The Free Zone in Katunayake is a suitable location as it is close to the Colombo harbour and Airport.

2. Only reputed tea exporting companies may be allowed to operate in the proposed zone. A minimum investment of Rs. X million may be introduced. It is necessary to create a high entry barrier to attract genuine Companies into the Tea Hub.

3. SLTB may establish a monitoring office in the free zone Tea Hub to ensure import / export criteria are met such as strict labeling requirement differentiating "Pure Ceylon Tea" and "Ceylon Tea blended with other origin teas".

4. Tea imports should be only for re-export and free of any taxes or rates. The Free Zone operation will prevent foreign teas getting into the domestic market.
5. SLTB should allow fully liberalized operation within the Free Zone as the brand owner will be responsible for the export and the success thereof against their brands.

6. In order to allow the domestic tea industry to get adjusted, the government may permit gradual importation of tea. Eg.10 percent of the tea production volume of the country for year one. (This should be outside the current scheme). The percentage can be increased by 10 percent every year for the next five year period and allow a free float for maximum strength of the Tea HUB. This will allow the country to target a volume in excess of 500 million kg. per year.

7. Re-export of blended tea to be confined only to consumer packs of less than 5 kg. to ensure value addition within the country.

8. The import license fee currently charged by SLTB and additional cess income generated from extra volume may be used to establish a Revolving Fund to support the producers when required.

9. A long term policy decision is required to attract investment into the proposed Tea Hub. The government may give an assurance that it will not change the policy on the Tea Hub at least for 10 yrs to gain the confidence of the tea export sector.


Available options for establishment of a tea hub
1. Follow the current system – Under the prevailing scheme, exporters who import CTC, green and other specialty teas for re-export purposes can take the tea in to their respective factories for processing. Although the scheme is monitored by SLTB and Customs the same cannot be applied for proposed new scheme due to the possible risk of imported orthodox tea getting in to local market or to the auction system. Under the existing system, it may be difficult to confine the operation only to reputed brand owners.

2. Exclusive Free Zone/ Bonded warehouse - Government can demarcate an area for the Tea Hub with basic infrastructure facilities under SLTB and Customs supervision. The selected tea companies will have to set up their own factories for the blending operation. The disadvantage of this option is that all companies will have to invest in new blending and packing facilities.

3. Establishment of a center similar to DTTC – The Dubai Tea Trading Center operated by Jebel Ali Free Zone Authority provides facilities for storage, blending, packing, bagging etc for the tea trade members. The teas imported by the traders are directly brought in to the center for processing. The blend component is decided by the trade member and the rest is done by the DTTC staff. The trade company can provide the printed cartons also to DTTC for packing of their tea.
A similar center can be established here by a consortium of businessmen or any other investor which should operate under the SLTB and Customs supervision. The selected exporters can use the facility at a fee depending on the usage. The imported tea can go direct to the center for storage under the exporter's name. The Ceylon Tea component can be sent to the center prior to commencement of blending operation. The finished product should be re- exported directly from the center. This model will save money for exporters but a possible disadvantage could be that confidential information may get leaked out to competitors.

On the other hand, the main advantage is that SLTB and Customs will find it easy to monitor the system and ensure that importation will not have any adverse impact on the local tea industry.


Lessons from apparel industry
The textile industry of Sri Lanka was monopolized by state owned factories and weaving mills until the economy was liberalized in 1979.
The incentives and facilities offered by BOI in 1980s attracted private sector investments.
Initially the industry benefited from MFA (quota for developing countries) which terminated in 2005.
Since then it has been exposed to the global competition. In the last 10-15 years the sector progressed well and has transformed from "a contract manufacturer to a complete solution provider".
Its success is based on a few fundamentals;
-Fully liberalization of the sector.
-Focus on innovation and product development.
-Reputation as a quality and reliable supplier.
-Quick and efficient delivery.
-Market diversification.
-Joint ventures with foreign buyers.


Today its' reliance on imported material is about 40 percent of the requirement. It provides direct and indirect employment to between 300,000-600,000 people. The export revenue target by 2020 is US$ 8.5 Billion.


Conclusion
The industry is left with two options- either to maintain same status quo or liberalize tea imports for re-export purposes. If the policy makers intend to keep the current status, the sustainability of the industry is at risk due to low productivity, high cost of production and low value addition etc. for which the international consumer may not subscribe paying a premium when many options are available in the global market. Further, the government may be required to continue with subsidies to compensate the management inefficiencies among the tea growers and manufacturers.

The liberalization of imports will lead to expansion of tea export volume, higher revenue, new employment opportunities, bigger contribution to the economy etc. It is expected that volume of tea exported from Sri Lanka would be increased up to around 500 million kg in the next five years and additional employment opportunities will be created in all sectors.

The value of global tea market is to grow up to US$ 100 billion by 2020 and country should target getting at least a 5 percent share from the mega business opportunity.

The members of TEA are aware that country should continue to support the export of good quality pure Ceylon tea which is about 100 million kg of the total tea production. This will be the finest of Ceylon teas qualifying to carry the SLTB quality symbol LION logo and establish as the market leader in the global niche for finest teas.
---
Add comment

Comments will be edited (grammar, spelling and slang) and authorized at the discretion of Daily Mirror online. The website also has the right not to publish selected comments.

---