---


Leave the compromise to politicians; This is actually very good therapy for anyone who's had to suffer ten years of Rajapaksa Inc. rule

At first, I had that uncanny feeling I'd seen this before. Then it clicked. Why, all these weird hairstyles and hip characters showing off their biceps and legs. That's the party scene from Blade. But, as a fan of vampire movies from my school days, it is not any fear of fangs sinking into my neck which unnerved me. It's the distinct possibility of being thrown into the derelict Rio Hotel's dry swimming pool as an ageing anachronism trying to jostle his way into the volatile, and seemingly juvenile, world of techno.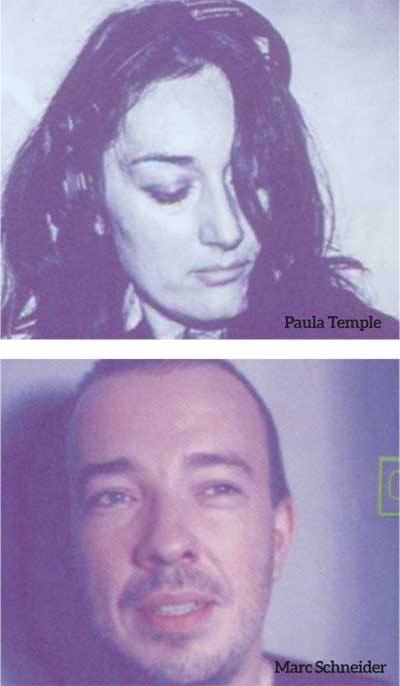 Rio Hotel? That used be part of the Rio cinema complex, a sinking ship stuck in a dry lake, looking now like a venue for shady deals under the cover of soft-porn films.

But any noise from its ancient sound system would be obliterated by the adrenaline-gushing high-tech amplifiers and speakers which blare out the tsunami sound waves of techno music this Saturday night. The hotel's old walls, floors and corridors and brought vividly alive by the splashing blue, yellow and purple brush strokes of the revolving strobes.

This is the fourth successive year of the Electronic Club Night – Pettah Interchange, described as 'a celebration of alternative music, art and culture' by its initiator the Goethe Institute and its electronic music web-platform Border Movement.'

It's a sell out. As I step in around 10 p.m., the large dining hall of the now defunct Hotel Rio, which houses the principal act, is full. There is a sizeable crowd waiting outside the closed iron grille gates. These are people who can't afford the Rs. 3000 tickets and are hopefully waiting for a chance to get in. But gate crashing, a hallowed tradition in the Colombo pop music scene, looks unlikely here with those grille gates and tight security.

I'm exploring what is a sub-culture in Sri Lanka, the subterranean layer of techno music, which flows beneath rock and heavy metal.

There are no bands playing here. The music is arranged and projected by DJs. But this is not the typical discotheque scene, either. It has a different sound, different atmosphere, feel and edge.

I'm neither a disco fan nor die-hard techno aficionado, but I'm interested in all kinds of music and musical sub-cultures. Disco is main stream except in places where dancing to pop tunes can result in fines, whipping, jail or even the death penalty. But techno is still obscure, at least in Sri Lanka, because it is relatively recent.

There's a lot of cigarette smoke and beer cans. The atmosphere is congenial. The atmosphere in the packed main hall is a bit frenzied, but it's very relaxed in the pool-side scene, where people are more interested in chatting, sitting, smoking or walking around with beer cans.

It's a well-behaved crowd, ranging from the 'ordinary' to the posh, and it's multi-ethnic. The men outnumber the women, but not in alarming numbers. In any case, no seems to mind.

It's possible to sit quietly in a corner and enjoy the smiling dervishes and whirling smoke. The open pool-side space muffles the boom, and you can feel your nerves reacting to the steady boom-boom beat, almost in the way mild electric pulses feel on your skin in physiotherapy.

It occurs to me that this is actually very good therapy for anyone who's had to suffer ten years of Rajapaksa Inc. rule.

I finally spot two people my own age, but I'm not looking for company here. It's not the kind of thing I'd want every weekend, though. My introduction to techno came via the German band Kraftwerk, discovered via You Tube.

The history of techno music goes back to the early eighties when pioneer Detroit musicians Juan Atkins, Derrick May and Kevin Saunderson were influenced by radio DJs such the Electrifying Mojo, who played European electronic music such as Kraftwerk.

At the same time, the still forming hip-hop community too, were influenced by Kraftwerk, thanks to DJs like Afrika Bambaataa, and created electro, which relied heavily on synthesized beats and computer-like vocoder voices. Break dancers popularized the new electro beats. The new music was made possible by inexpensive new technology such as the Roland TR-808 programmable drum machine and Roland's 1981 TB-303 mini-keyboard, with samplers and sequencers becoming widely available.

Techno didn't become mainstream in the US but was wildly successful in Europe. The term techno came into circulation after Virgin Records' released their UK compilation 'Techno! The New Dance Sound of Detroit.'

So much for the history.

I don't have anything in common with the DJs except a love for vinyl records and synthesizer technology, especially the vintage kind, and you can enjoy the music despite being middle aged and minus a Blade-style hairdo and tattooed arm.

Electronic Club Night 2015 hosted over a dozen musicians from Sri Lanka, Germany, India, Pakistan and the Maldives, including Paula Temple and Marc Schneider, who's described as a "DJ's DJ's DJ.'

Paula Temple is the only name I'm familiar with. Her debut 'Colonized' EP in 2013 has been described as 'uncompromising techno.' I'm not sure what that exactly means. To me, all techno music sounds uncompromising, and that's healthy. Why should musicians, of all people, compromise? Leave that to the politicians and businessmen.

Most of her compositions featured on You Tube sound scary. But, past midnight, there's no sign of her. That burly, bearded man working the crowd by the pool side could be Schneider, though the man in the picture I have seen in neither bearded nor burly.

I give up. I'm sleepy, and it occurs to me I could catch lung cancer from secondary smoke. The party's only beginning, but I leave, carrying home a massaged nervous system and a dream of owning a Roland 808 and TB-303 someday, reliving the birth of techno in my own backyard.
---
Add comment

Comments will be edited (grammar, spelling and slang) and authorized at the discretion of Daily Mirror online. The website also has the right not to publish selected comments.

---