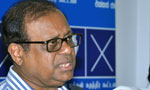 A UPFA government formed after August 17 would replace the entire top management of State bodies with highly qualified new officials and immediately open inquiries on 70,000 files claimed to have received by the government, since January on corruptions and misdeeds at State commercial ventures, the UPFA said today.
The General Secretary of the UPFA Susil Premajayantha charged that the yahapalana government did nothing in the last six months, but conspired against the SLFP and Rajapaksas at the Temple Trees, resulting in a glut of arrests and recording of statements of close associates and politicians of former President Mahinda Rajapaksa.
"Do not think for a moment that we would abandon inquiring of those petitions on corruption. But we would for sure remove Chairmen, Directors, CEOs and working directors or any other official appointed after January 8.
"We also have a closer look at the educational and professional qualifications and the integrity of top officials before they are appointed to top posts at Corporations, Commissions, Statutory Boards, Authorities and other commercial ventures as per the guidelines set out by the Committee on Public Enterprises (COPE)," Premajayantha said.
Premajayantha said the UPFA government in its 2015 budget proposals had pledged to rectify pension anomalies of retired public servants based on the 2015 salaries effective from July 2015.
Until then the Rajapaksa government proposed to pay an allowance of Rs. 3,000 per month for pensioners until the anomalies were rectified in July.
"The yahapalana government has reversed that decision and has now decided to revise pensions based on 2016 salaries and to continue to pay the Rs. 3,000 allowance up to then, which is a loss to pensioners," he said.
(Sandun A. Jayasekera)

WATCH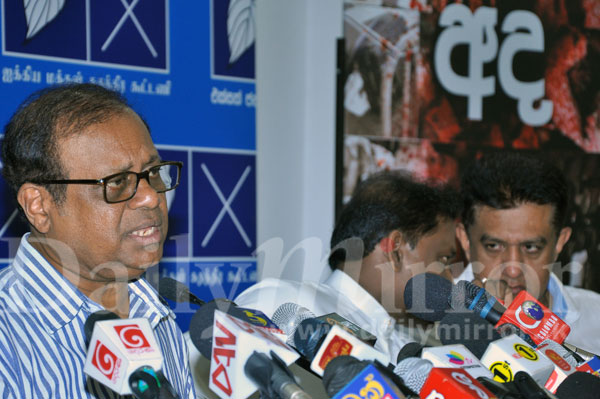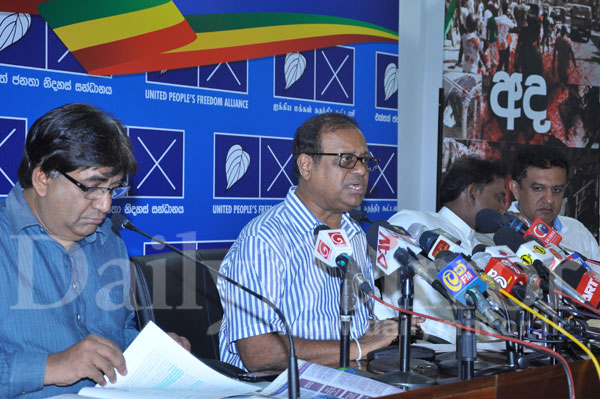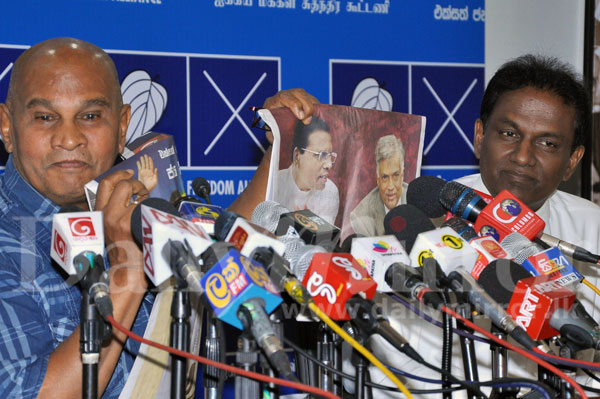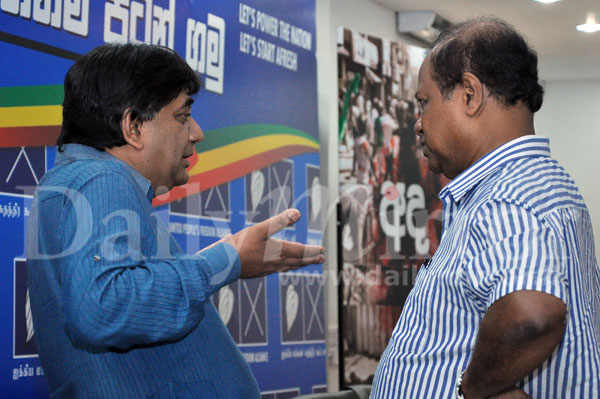 Pix by Nisal Baduge