---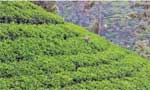 The Sri Lankan government is expected to embark on a multi-million global campaign to promote Ceylon tea in key markets in the world, including Australia. The details of the campaign is still unknown but the country branding appears to be the major thrust of these campaigns taking advantage of the brand equity associated with Ceylon tea.



Inevitably, such a strategy would require a careful assessment of the core brand values that could be communicated in a proposed campaign as well as how country association can be transferred across products that are marketed in a country. This is important because a general national 'country of origin' campaign may not work well as those that capitalise on individual product brands highlighting specific product attributes and characteristics.
Key challenges


One of the key challenges for any product marketing is to cater to consumer market needs and preferences. The changes in the tea market environment in Australia over the years have had a major impact on tea consumption habits and preferences. It is abundantly clear that branding and product innovation in line with the changing consumer demand and preferences will continue to play a significant role in tea marketing in Australia.


The concept of quality in tea differs from one market segment to another and it depends on the customer perception of value. While Ceylon tea enjoys a positive image for its quality, the challenge will be to identify the specific attributes or dimensions which would strengthen and capitalise the overall image and the built-in equity to enhance marketing capabilities of Ceylon tea.


This would entail monitoring the market carefully for consumer trends, looking for market niches that can be sustained, ensuring consistent quality of its products, strategic branding and positioning with a credible 'promise' of the product attributes to each of the markets targeted. Another challenge and priority for Sri Lanka is the maximisation of the unit value of tea exported, given that Sri Lanka's tea production is not infinite. The fundamental question therefore is whether Sri Lanka has been able to face contemporary market challenges and defend her position in theAustralian tea market.


A recent market analysis indicates that Sri Lanka has become extremely vulnerable to competition and is at risk of losing her ability to sustain an equitable share of the Australian tea market.


Australia continues to remain an important traditional tea market for Sri Lanka currently with a market share of around 25 percent in volume and 22 percent in value (International Tea Committee, 2012, Australian Department of Foreign Affairs & Trade, 2013). It has become one of the most competitive and sophisticated markets in the world with an increasing emphasis on product innovation and development, branding and packaging in response to the continuous change in consumer lifestyles and preferences.


As a result, the value of tea sales at the grocery (retail) level, which is the barometer of market change and growth, has continued to rise despite the overall decline in the volume of tea imported. According to the International Tea Committee, the volume of tea imports into Australia for consumption declined by around 11 percent over the past five years (since 2008) while the grocery value of tea increased by 10 percent during the same period reaching A$ 316 million in 2013 (Retail World, 2013).


This indicates that the Australian tea market rests heavily on how the product is offered and marketed. It also reflects the transformation of the traditional outlook and attitude towards tea with the continuous change in consumer lifestyles and preferences for variety and convenience.
Market developments


Tea, of course, has been constrained by the nature and the susceptibilities of the product to absorb innovative changes compared to coffee and other competitive beverages. For example, the trend of 'gadgetisation' of fast-moving consumer products has been embraced by coffee, engaging the market with its 'pods' for coffee machines, changing consumer behaviour and appeal for the product to attract consumer share of mind and purse.


Coffee therefore continues to make inroads into the beverage market with its 'modern and trendy' profile as opposed to tea. However, tea continues to remain as a refreshing and healthy beverage and of late its health properties and lifestyle products have attracted greater consumer appeal.


A recent research report on the Australian consumer and grocery trends (Data Monitor 2012) confirms that the attitudinal changes among consumers on consumption of food are significantly influenced by the increasing consciousness on health attributes. Health is considered the most important attribute compared with novelty, affordability and convenience for Australians.


In 2013, nearly 75 percent of Australians mentioned they are endeavouring to eat healthy most of the time, up from 46 percent two years ago. Tea has responded to the trend towards healthy lifestyles and convenience by introducing a product range comprising herbal and fruit infusions, green tea, tea bags, instant tea, flavoured tea, white tea, milk tea (Latte style), which have shown a steady growth at the expense of normal black tea consumption.


As a result, the value of green tea sales rose by 33 percent followed by milk tea (14 percent) and herbal and fruit infusions (9.3 percent), while black tea sales declined by 2 percent in both value and volume. This had an effect on the overall decline in the volume of tea sales by 2 percent at retail level.


Dilmah remains the only recognised brand of Ceylon tea in supermarket shelves and holds a share of 12.4 percent in value and 16.7 percent in volume after Twinings and Lipton teas in 2013. Dilmah tea, introduced to the Australian market during 1983/84 when the writer was the Tea Commissioner, is undoubtedly the most successful brand marketing exercise undertaken by Sri Lanka.


It is of concern however that the retail value of Dilmah sales has declined during the past five years from 14 percent in 2009 to 12.4 percent in 2013. In contrast, Twinings tea has shown a remarkable growth over the years and in 2013, it was able to surpass Lipton tea by claiming more than 25 percent of the grocery sales by value in comparison to Lipton tea share of 24 percent.


Another noteworthy development is the growth in tea sales categorised under 'others' averaging much higher values than many other brands in the market. In 2013, this category represented 8.3 percent of the value and 5.2 percent of the volume and is well represented in teas of the lifestyle segment.
It is obvious that the current market developments call for a greater strategic vision and outlook for Ceylon tea marketing in Australia.