---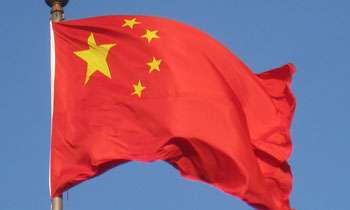 In the wake of New York Times reports on Chinese loans to Sri Lanka, the Chinese embassy said yesterday the so-called "Debt Trap" is a false proposition created by the Western media in a direct attempt to obstruct the joint development of China and other developing countries including Sri Lanka.
Addressing a news conference, Embassy spokesperson Luo Chong said the fundamental purpose of making such allegation was to maintain the western world's "traditional" superior position in the international and regional politics and economics.
He said China would continue to provide 'selfless support' including much-needed funds for the development of Sri Lanka, and would like to work together with the Sri Lankan government, business community, media and the general public to eliminate interference, strengthen confidence, and jointly promote the pragmatic cooperation for the benefit of the two countries and the two peoples.
"Chinese loans are not the main part of Sri Lanka's foreign debt. According to the Annual Report 2017 of the Central Bank of Sri Lanka, the total external debt of the country amounted to US $ 51.824 billion. Of it, the outstanding Chinese loans accounted for 10.6% or US $ 5.5 billion. Besides, 61.5% the Chinese loans (USD 3.38 billion) are concessional ones with a much lower interest rate than the international market rates. The commercial loans from China were also negotiated at an appropriate rate by the two sides according to the then international market," he said.
Mr. Luo said the transfer of operation of the port to the Chinese side was also proposed by the Sri Lankan government only, and it was finally agreed after rounds of 'friendly and equal' commercial negotiations.
"The purpose was to fully exploit the geographical advantages of Hambantota, improve operational efficiency and revitalize good assets, so as to further develop the port economy of Sri Lanka. At present, the port business is operated by Sino-Sri Lankan joint ventures, the port revenue is shared by both sides, and the port security is entirely under the responsibility of the Sri Lankan government," he said. (Kelum Bandara)