---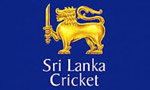 Sri Lanka Cricket (SLC) on Wednesday decided to reverse a controversial clause in the Articles of Association of Cricket Aid (Guarantee) Ltd giving its signatories life-membership of this newly-formed charity arm of SLC.
The matter came to light when the Parliamentary Watchdog Committee on Public Enterprise (COPE) questioned it, leading to an order from the Sports Minister to reverse section 6.1.
A brainchild of SLC Chairman Thilanga Sumathipala who first initiated the project in 2005 to help victims of the Boxing Day tsunami the previous year, Cricket Aid was re-launched this year with 13 primary objectives.
They include provision of assistance and relief in times of natural disasters and national emergencies, assistance in times of medical crises, monetary and material assistance to uplift poverty and support and assistance to orphaned and destitute minors.
Cricket Aid was incorporated under the Companies Act of No. 7 of 2007 on May 16, 2016. While their objectives in forming the company are specified in the Articles of Associations, the signatories' intentions in including Article 6.1 - making the current Ex-co life members of the company - are ambiguous.
Some signatories that the Daily Mirror contacted claimed they had blindly endorsed the document prepared by the Executive Committee Member Sujeewa Godaliyadda. This would make it a serious blunder by the men running the million-dollar cricket business in the country.
Article 6.1 recognizes ten members, namely Thilanga Sumathipala, Jayantha Dharmadasa, K. Mathivanan, Mohan de Silva, Ravin Wickremaratne, Shammi Silva, Lalith Rambukwella, Ashley de Silva, Sujeewa Godaliyadda and Priyantha Algama, as the first as well as life members of Cricket Aid. They have signed in a private capacity, although they should have done it in their official capacity.
For an instance, Sumathipala has signed, not as the SLC President, but as the Deputy Speaker and Member of Parliament. Wickremaratne has signed as General Manager while the rest, including SLC CEO Ashley de Silva, has signed as businessmen.
"It's a serious mistake," one said. "We didn't read it when signed the document." Three members gave the same excuse. "We took a decision to rectify it," he added. "Luckily, we have not made any transactions through the account we set up. Had we made any, it would have been a bigger mess."
Critics argue, however, that the SLC members were trying to pull a fast one but were forced to eat humble pie after COPE exposed them. (Champika Fernando)