---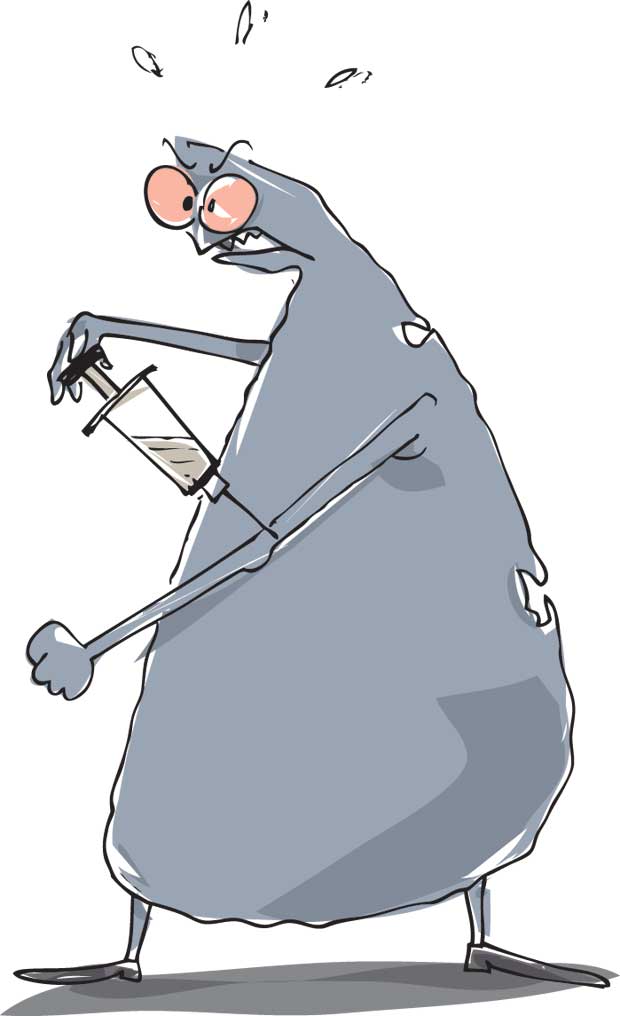 unday June 26 was the International Day Against Drug Abuse and Illicit Trafficking with the highly published event being held in many countries including Sri Lanka which has become a notorious transit point for international heroin smuggling.
The theme for this year is 'listen first'. This is an initiative to increase support for the prevention of drug use. It is based on science and is thus an effective investment for the well-being of children and youth, their families and their communities. United Nations Secretary-General, Ban Ki-moon in a message says June 26 this year is the first international day against drug abuse and illicit trafficking since the adoption last year of the sustainable development goals. Goal 3 calls on countries to strengthen the prevention and treatment of narcotic drug abuse, end AIDS and combat hepatitis. Goal 16 is designed to help to build peaceful, just and inclusive societies and institutions that can address illicit drugs, crime, corruption and terrorism. The Sustainable Development Goals were also explained to delegates who in April attended the UN General Assembly special session on the world drug problem. They support the founding principle of the International Drug Control Conventions, which is to ensure the health and well-being of humankind. This requires a balance between interrupting drug supply and preventing and treating the harmful impact of drugs on people's health.

According to the UN Chief addressing the world drug problem demands a considered and unified response by Governments. The illicit trade in drugs fosters transnational organized crime networks, systemic corruption and widespread violence, as we see so often even in Sri Lanka today. It is also a major public health menace. Millions of people are directly affected, especially the poor, vulnerable women and children, and those living in fragile communities.
The challenges posed by the world drug problem require a global response that is simultaneously effective, compassionate and humane. At the April Special Session on the World Drug Problem, tangible progress was made in promoting alternatives to incarceration, fortifying human rights commitments, strengthening the focus on illicit financial proceeds and tackling corruption. The UN chief appealed to all countries and communities to continue to improve the lives of everyone blighted by drug abuse by integrating security and public safety with a heightened focus on health, human rights and sustainable development.

How widespread is this crisis in Sri Lanka? On the eve of this international day, we heard some shocking disclosures from the National Dangerous Drugs Control Board Chairman Prof. Ravindra Fernando. According to him, the number of heroin and cannabis (Ganja) users in Sri Lanka is between 50,000 and 200,000, though other experts say the figure is much higher. Prof. Fernando agrees when he says the NDDCB is unable to estimate the exact number of users as most cases are not revealed to society. Each year the number of new addicts is around 1,000 to 2,000.
On June 26, a national policy for prevention and control of drug abuse in Sri Lanka was presented to President Maithripala Sirisena at a special event held at the Sri Lanka Foundation Institute. The aim of the policy is to make Sri Lanka free of drug abuse and the government is determined to do this by implementing the national policy which was first formulated in 2005. Unfortunately, during that 10-year period drugs smuggling and usage reached the worst ever proportion with a number of VIPs alleged to be involved in these multi-million, dollar rackets which tragically ruined the lives of thousands of families. According to Prof. Fernando, Sri Lanka is becoming a large-scale transit point for heroin trafficking. It has been found that the main trafficking routes are by sea from southern India for Indian heroin and from Pakistan for Afghan heroin. Heroin is smuggled to Sri Lanka in sea containers and fishing boats and sent to Europe and the Middle East.

We hope President Sirisena as he promised on June 26 will give powerful leadership to this war on narcotics and that people of goodwill will cooperate in ending this devilry where some wicked smugglers are making hundreds of millions of rupees by ruining the lives of mainly poor families.