esterday was Valentine's Day, essentially an imported Western concept dedicated to romantic or personal love. This year and in the years to come, we are called upon to go beyond what is largely a transient romantic fiction and commit ourselves to revive our selfless sacrificial love for the environment, because Mother Nature is facing the catastrophe of being destroyed by a selfish, greedy and wicked world system.
Western Province and Megapolis Minister Patali Champika Ranawaka—in a powerful message given at a widely-attended inter-religious meeting at the Sri Prasansaramaya in Ragama yesterday outlined the manner in which this apocalyptic calamity evolved. He pointed out that Arahath Mahinda, when he brought the hallowed Buddha Dhamma to Sri Lanka more than 2500 years ago, had given a vital message to King Devanampiyatissa, a message that is important or more important for all people today. Arahath Mahinda told the King to come to the awareness that he was not the owner of this land but was expected to be a good steward of the earth, its resources and environment and pass on a better land to the next generation.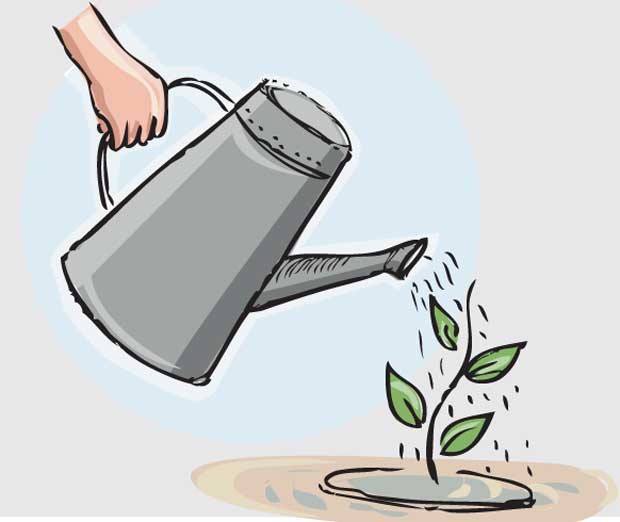 As one instance of our rich ancient cultural heritage and civilization, the Minister pointed out that the Taj Mahal, one of the wonders of the world had been built by a King mainly as a monument to the woman he loved. While it is a beautiful monument, Sri Lanka has even greater wonders such as the Ruwanweliseya which was not built for personal reasons but went beyond time as a monument to the rich culture of Sri Lanka.

Tracing ancient history, the Minister said thousands of years ago the people lived in harmony with nature. They received from nature only what was essential for living. This way of life came to be known as Alpechchathawaya—a simple and humble lifestyle where we learn to manage with our basic needs and recycle anything extra we have, in stark contrast to today's throw away culture. All of us leaders and others need to go back to Alpechchathavaya as animportant part of the solution to the eco-logical crisis. We need to experience the liberation from consumerism -- the buy and buy craze.

Going down history, the Minister spoke of how 600 to 700 years ago women and girls were trained to painfully hand weave cotton with needles and often hurt their fingers terribly. A creative spiritual person who saw this happening in his family, put his mind to work and invented the sewing machine. But monarchs of England and France rejected this machine on the basis that it would deprive women of their employment opportunities. Later when Oliver Cromwell overthrew the monarchy in England, he formed the Commonwealth and set the stage for Europe's industrial revolution, though similar machines had been developed much earlier in China but this had not been given much publicity and not much room to be spread across the world.
Coming to the early stages of the 20th century, the Minister spoke about how John D. Rockefeller went around in a cart to sell kerosene for lamps and how the Shell company and others discovered other fuels such as diesel oil, petrol and natural gas. By the time of the World War II big chemical companies also discovered chemical agents such as DDT which was taken in aircraft and sprayed across thousands of acres of land to destroy pests and weeds. Later this spread across the world, but the United States and other countries banned it after they found there were more negatives than positives. It is still freely available in Sri Lanka.
According to the Minister, as far back as 1968, scientists at an international conference in Rome had warned that an environmental catastrophe would seriously affect the world within about 40 years if effective steps were not taken to limit growth and the greed for more and more. This was not taken seriously and today there is the danger that about 36 island nations might be submerged within decades if effective steps are not taken to limit global warming and carbon emissions. One of the victims may be Sri Lanka with vast areas of our coastal lands going under water.

One of the other speakers, Episcopal Vicar Fr. Daya Shelton Welikadarachchi in his speech called for for nationwide eco-education and co-spirituality to save Sri Lanka and the world from self destruction.