---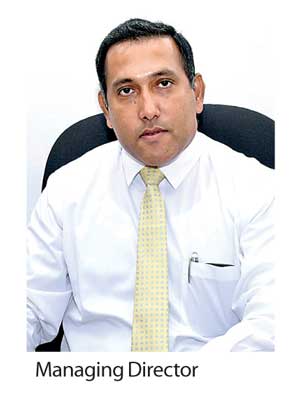 Foreway Logistics Colombo celebrated its fifth-year anniversary on October 5, 2016. The company head quartered in the heart of Colombo, Sri Lanka provides a full range of supply chain management solutions to the industry and its stakeholders.

The company was incorporated in 2011 as a small-scale organisation and has slowly and steadily developed as a medium-scale group, even during the most difficult period for freight and logistical service providers. During its first five years of business, Foreway Logistics Sri Lanka has built up a portfolio of impressive clients with a wide range of products catering to the international market.
Foreway Logistics provides total supply chain management services via sea or air, including international and domestic transportation and warehousing facility. Specialized in transshipment and trans-loading as well as sea to air or vice a versa operations, the organisation also specializes in handling temperature controlled cargo, aviation and military units as well as heavy machinery and construction-based commodities. The company also has an airport branch office, which caters to all the requirements of air freight-related services.

Managing Director Shavindra Indika Dias said, "The first half a decade has been a very exciting and challenging time for Foreway Logistics. We've had fantastic support from our network agents, shipping and airlines and other service providers, which enables us to concentrate in providing the best possible services to our clients. A special gratitude must go to all the clients who believed in us from the beginning and supported us unconditionally."

Foreway Logistics is proud to be a network member of Lognet Global (part of WCA – the world's largest logistics network) and Professional Forwarders International (PFI), where they represent on an exclusive basis. On a regular basis, the organisation has represented Sri Lanka at Annual Conferences and Annual General Meetings held worldwide.

Dias added, "We're enjoying an extremely busy period with a lot of changes taking place in the shipping industry itself and with new developments we have implemented within the group. A special appreciation must go to all staff members who work round the clock with lot of hard work and dedication to cope up with new developments."

Running on a fully automated system, the company has a mix of the best technology and highly experienced staff. They are dynamic, competent and confident in what they do and are the energy that propels Foreway forward. They have been challenged throughout their logistics career, tested and proved that they are the best in the business.