---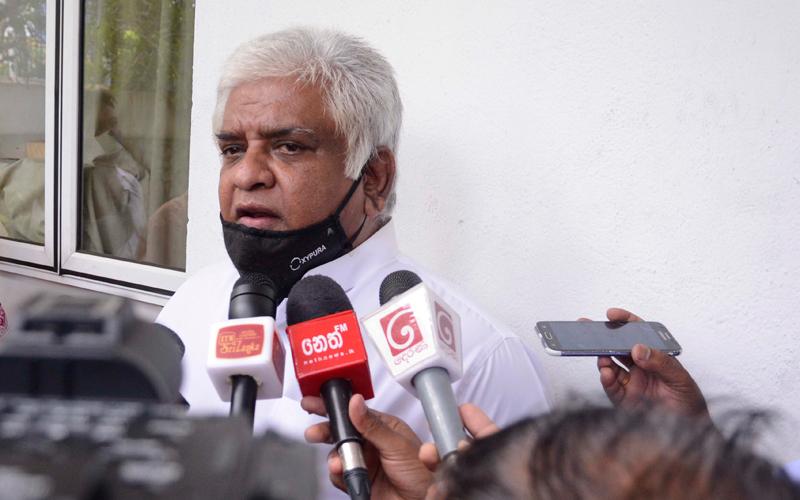 Ranatunga alleged that club cricket had already seen instances of match-fixing (Pic by Pradeep Pathirana)
---
By Yohan Perera
Match fixing has already got into domestic cricket in Sri Lanka and will soon reach schools cricket if the authorities fail to put a stop to it, former Sri Lanka Captain Arjuna Ranatunga said on Wednesday.
"I began to reveal about match-fixing in Sri Lanka years ago. It began in Sri Lanka in 2008. It has already reached domestic cricket," he alleged when speaking to journalists at the UNP Headquarters in Sirikotha. "Match-fixing will go into schools cricket as well if it is not stopped as soon as possible"
"Sri Lanka Cricket (SLC) went into the hands of betting centre owners from 2008. Many bet on cricket matches today. Even the 'Yahapalana' government safeguarded the bookie owners."
"I told former President Mahinda Rajapaksa and the then Minister of Sports, Gamini Lokuge not to allow the players to go into Premier League Cricket Tournaments but they turned a deaf ear to my plea."
At the same time, the Sri Lankan cricketer turned politician also welcomed the investigation carried out by the Sports Ministry on the match-fixing of the 2011 Cricket World Cup final but said that it should be genuine.
"Investigating on the alleged match-fixing of the 2011 Cricket World Cup final is good but it should be genuine. It should end up by penalising the wrong doers. Anyone including cricketers if involved in fixing the World Cup final should be penalised."
"One wonders as to why it took so long for the Sports Ministry to start an investigation. At the same time why did the then Sports Minister wait for nine years to reveal on fixing," he added.