---
The first leg of the 30th Dr. R.L. Hayman Trophy Royal-Thomian Water Polo encounter will be played tomorrow while the second leg will take place on October 7 at the Sugathadasa Swimming Pool Complex.
The main sponsor of the esteemed Dr. R.L.Hayman Trophy will be Fondre' Fat Spread marketed and distributed by Pyramid Wilmar Ltd.
S. Thomas' College Mt. Lavinia will be captained by Yumal Bollegala and Royal College by Randa Ranatunga.
The Thomian Water Polo team is Coached by Sachitha Jayathilake, Arjun De Alwis and Keshan Munasinghe with Thanura Abeywardena being the Consultant Coach.
Royal College Head Coach is Shamod Edirisinghe and Assistant Coaches are Prasad Dissanayake, Harshaka Nissanga, Yasodha Wasalage, Kalindu Hettiarachchi, and Kinura Ranawaka.
The encounters played so far the tally of wins for S.Thomas' is 16 and for Royal it is 9, with 3 encounters ending in draws.
---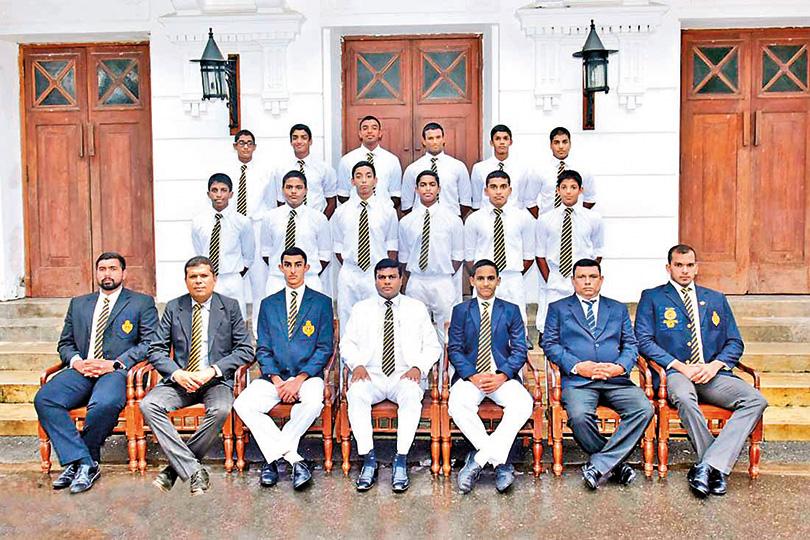 Royal College
Seated left to right: Yasodha Wasalage (Head Coach), M. A. M. Riyaz, (Senior Games Master, Randa Ranatunga (Captain), Tilak Waththuhewa (Principal), Mihin Wanigasekara (Vice Captain), Mahinda Samarawickrama (Teacher in Charge), Chandula Fernando (Assistant Coach) First row (left to right): Aunga Handunpathirana, Indeev de Silva, Yusuf Shihar, Anuk Mahalekam, Saahil de Silva Second row (left to right): Bihandu Katugampala, Dimeetri Liyanage, Imaad Ismath, Yasandu de Silva, Vinuda Somakeerthi, Nadil Basnayake
---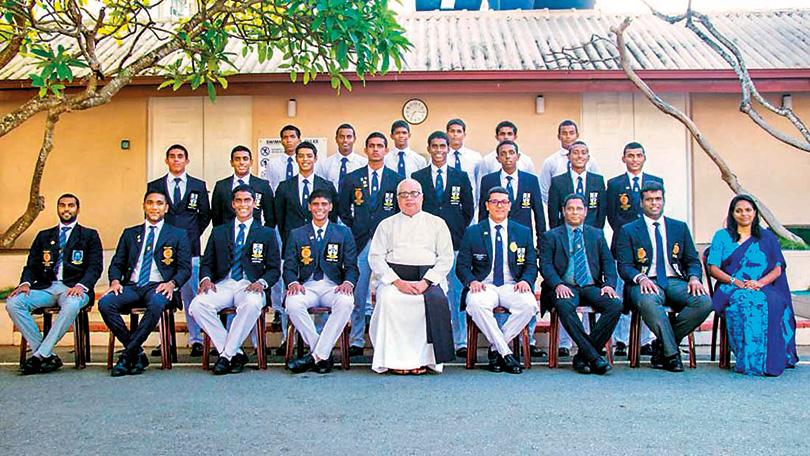 S. Thomas' College
Seated left to right: A. de Alwis (Assistant Coach), K. Munasinghe (Assistant Coach), S. Gurusinghe (Secretary), Y. H. Bollegala (Captain), Rev. Mark Billimoria (Warden), M.A. Tissera (Vice Captain), Dinesh Kumarasinghe (Director of Sports), S. Jayatilake (Head Coach), H. Goonewardene (Teacher in Charge); First row: B. A. D. N. A Perera, S. N. Kalansooriya, M. O. T. Monsoor, S. Y. S. Anthoniz, M. Gurusinghe, H. J. Sugathadasa, W. D. C. De Mel, N. N. Krishnaswamy; Second row: S. I. Nawaz, S. Athesha, D. A. De Simon, A. A Galaboda, A. I. Wijegunaratne, M. H. B. Karunaratne