A situation has arisen where imposing a taboo on opening windows of this 14-storey building has become necessary!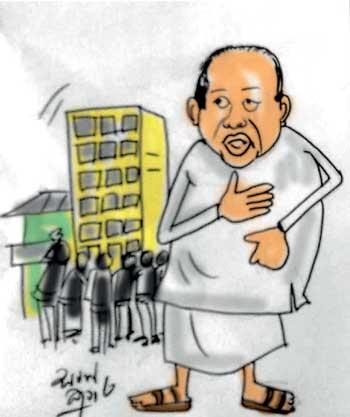 Those inside the building would have to go through a dreadful experience if a window is opened; for it would give rise to a vibrating sound from the ceiling raising the fear that it would collapse on them!

Knowledgeable sources say that the building was ceremonially opened in a hurry though there were several structural defects in the building yet to be attended to, following pressures brought on the authority concerned by the former provincial political chief.

Later a standing order had been issued to the occupants not to open any window under any circumstances.

In the meantime, a big hullabaloo had occurred when an effort was made to shoo out some pigeons which had got inside the building.

The continued vibrating sound that had come from the ceiling when several windows were opened in order to shoo out the pigeons had caused the commotion, they say.