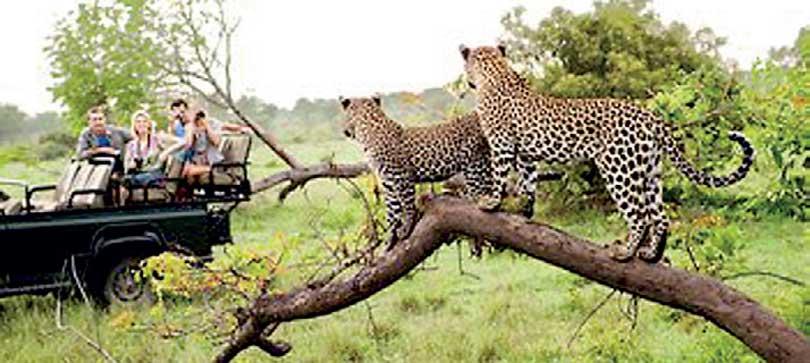 By Sumathipala Diyagahage - Ahangama
Yala National Park has opened an information centre on leopards found in Sri Lanka and the 108 leopards living in the national park at present.

Park Warden Manoj Widyaratne said facts on the expansion of leopard population, biological information on animals of the cat family, and breeding habits of the 108 leopards in the Yala Sanctuary were available for study at the information centre.

He said a team of researchers in the Department of Wildlife had been collecting information for more than seven years for the information centre.

He said any tourist photographing a leopard in the Yala National Park could have all information about that particular animal from the information centre.

Park Warden said information on mythical beliefs regarding leopards in Sri Lanka and the threats facing them were also available in the Yala Sanctuary Information Centre.

He pointed out that the Information Centre would be of immense benefit to the tourists, researchers and schoolchildren.