SL expands genetic sequencing
Expert urges people not to panic but to stick to basics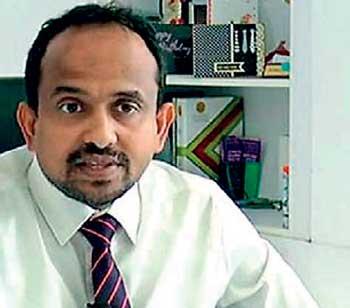 By Sheain Fernandopulle
While elucidating ways to keep the newly detected COVID-19 variant, Omicron at bay, Dr. Chandima Jeewandara said receiving the booster shot was of utmost importance at this moment and invited people to stick to basic health practices.
Dr. Jeewandara who is the Director of the Department of Immunology & Molecular Medicine at Sri Jayewardenepura University told media over the weekend that they were keeping a close eye on the situation and had also increased genetic sequencing.

"Omicron, which is the fifth COVID variant detected in the world has been upgraded as a variant of concern due to its higher transmissibility," he said.

"Some other reasons for it to be called as a variant of concern are, it may show different symptom profiles, it may demonstrate differences in severity of the disease, it may also evade diagnostic testing," he explained.
Talking about the efficacy of the COVID vaccine to the new variant, Dr. Jeewandara said though there is no concrete and proven data, it had been predicted that the variant may escape vaccine-induced immunity and natural immunity.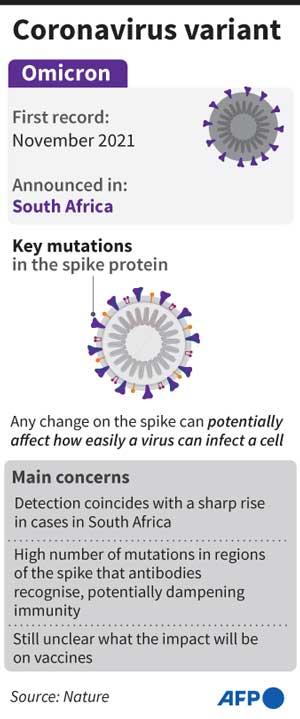 "There are also cases where people have been infected with the new variant despite vaccination while people infected with Delta have also got a reinfection with the new variant," he added.

However, Dr. Jeewandara urged people not to panic but to strictly adhere to basic health practices and most importantly, to receive the booster dose whenever people get the opportunity as it improves the antibody levels of the body.

"Since the antibody levels of recipients of Sinopharm vaccine are dropping, such individuals must take a booster dose after lapse of three months," he added.
Omicron, which is the fifth COVID variant detected in the world has been upgraded as a variant of concern due to its higher transmissibility