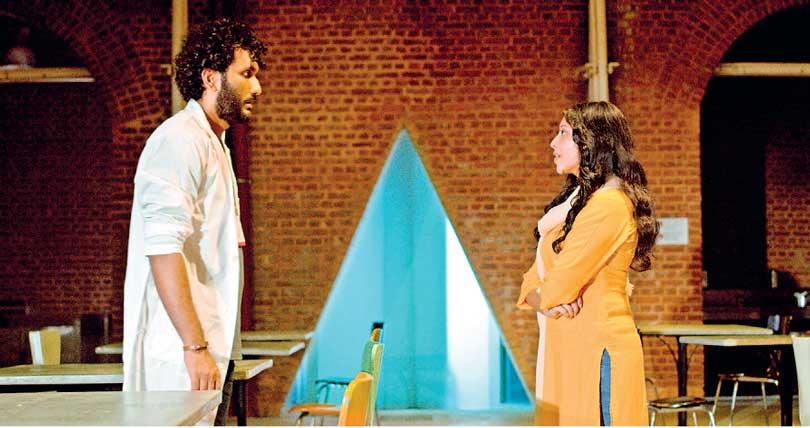 After years of research and trial, a young physicist challenges the limits of time travel to right a wrong he never expected; to save the woman he loves at all costs. But the costs he soon discovers, are far greater than he ever calculated. Can you really turn back time?
TEMPORAL, a Sci-Fi time travel paradox by High School Junkies in association with Harindu Gunawardena Pictures premiered on March 12, 2022. The 30-minute short was a surreal thriller about loss and regret, blending the time travel tropes in a manner that had us convinced we knew the ending already only to be completely baffled at the end. Most time travel films have plot holes, little logistical slips through the concept that has most audiences going 'yeah…but...';yet Temporal keeps the science simple and avoids putting the audience through head scratching paradoxical logistics. The question is straightforward – even if you can travel back in time, can you really change anything at all?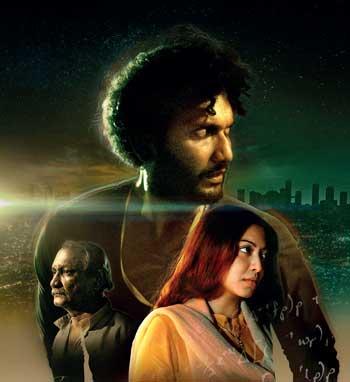 For director and screenwriter of Temporal and the Founder of High School Junkies, Akash Sunethkumara and debuting producer Harindu Gunawardena of Haridnu Gunawardena Pictures, the time travel paradox has always been a concept they've been keen to explore. It's this common interest that led to the two collaborating – a first for the High School Junkies, working with an external collaborator.

"We were actually working on another film when we got the story for Temporal from Harindu. I've always wanted to explore time travel in our work and when he gave us a story that nailed every time travel logic, I knew we needed to focus on this script right away" shares Akash. For Harindu, the incentive was to debut in film in a genre rarely explored in Sri Lanka; sci-fi based time travel. "I have always wanted to go into film but I didn't want to jump into mainstream genres. When the idea of time travel came up, even though it's a paradox that has been hacked many times in the industry, the sci-fi genre is not a concept that has been explored here in Sri Lanka so it naturally felt like something to delve into and see people's reaction to."
Once the short was premiered on YouTube, Temporal was an instant hit among viewers gaining 50k views in a matter of days. The comments express a common consensus; Temporal is the calibre of cinematography that could build and lead the Sri Lankan film industry into a new age.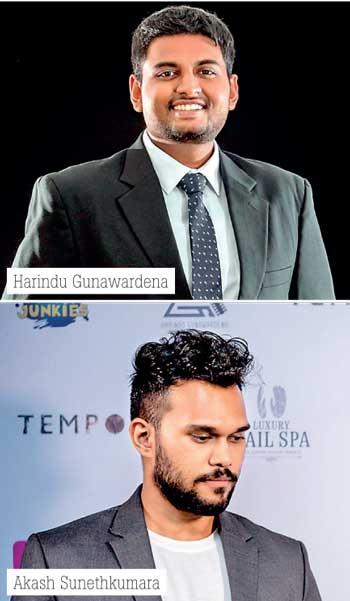 Getting Temporal to the audience took 8 long months. Though the film was shot in a matter of days, pre and postproduction took the bulk of the time, challenged further by a pandemic that continued to worsen over time. "Honestly, this film was a pain!" Akash admits with a laugh. "It was one of the most stressful productions we've done and even with Harindu bringing us every resource and handling all the logistical aspect of it, making Temporal a reality was tough."

Despite the turbulent making-of process, the final outcome of Temporal bears fruit to all the blood, sweat and tears put into it. It was a fantastic short, ticking all the boxes for masterful storytelling, visuals, cinematography, musical score and thematic elements.
For this, Akash and Harindu gives credit to the team that made it possible. Temporal brought in the largest production crew they have ever worked with, over 50 people were involved in making this short film happen. "It wasn't a team; it was an army". The home team that makes High School Junkies; Kasun Rathnasiri as director of photography and joining writers Sachinthra Siriwardhana and Ruwanga Kodithuwakku on story and Shenic Tissera on music, the brilliant ending title track by Romaine Willis and Ravi Jay produced by Shenick, musical score by Rudd Hermans from Netherlands and captivating visual effects by Wyanga Abeysekera with an ending credit sequence by game development studio RAM Studios are but a few of those made Temporal what it is.
Commenting on the collaborative process, Akash shares that the learning curve between them was very short, "working with Harindu was so easy, we shared the same passions and we were always on the same page so there was mutual respect from both sides. Usually in a collaboration, we are worried about butting heads on the creative process but there was zero interference from Harindu. He facilitated the entire film and pulled out all the stops to make it happen."

Sharing similar sentiments, Harindu comments that his professional background in advertising played a big role in working with High School Junkies and producing Temporal. "Producing comes naturally because of my background in advertising and that also allowed me to use my connections to get the proper camera equipment, source locations and arrange everything". When asked about his thoughts on producing a film for the first time, he laughs and admits that it was 'harder than I thought!' but that he's happy with result. "We started with a low budget but it ended up being a lot higher than we thought. But ultimately, I think it reflects on the quality of the film and the feedback we received really made it all worth it." He also shares that he waited to see the film until it was finalized. "The first time I saw the short was actually during the premier. I just didn't want to see it before it was finalized and I was right to; seeing the film at the premier was a different experience because I was seeing something we produced in all it's glamour. Not to mention the surprise of seeing Lakshman Mendis make an appearance in the film! It's something we discussed and tried to facilitate but I didn't know he agreed to it until I saw the film at the premier!" Veteran actor, Lakshman Mendis makes a guest appearance on the short film as Bernard, the mysterious CEO of Tusker Enterprise, the laboratory funding Prof. Keerthisinghe's work.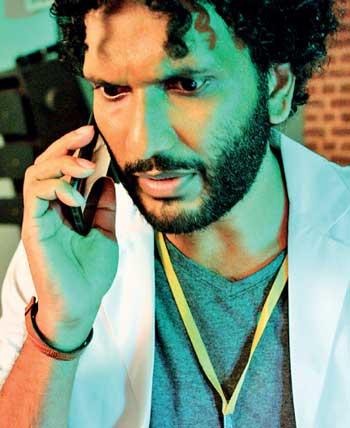 Once the short was premiered on YouTube, Temporal was an instant hit among viewers gaining 50k views in a matter of days. The comments express a common consensus; Temporal is the calibre of cinematography that could build and lead the Sri Lankan film industry into a new age. "It was very rewarding seeing so many people enjoy the film – I didn't expect it because I know this paradoxical genre can be confusing and polarizing to some of the older audiences. But seeing their reactions, watching people make videos discussing the film and our work is incredibly gratifying." Akash also shares that working on Temporal was a therapeutic experience personally in its own way. "Temporal came to me at a time where I had a lot going on privately and working on a film that explored the constant 'what-if's' and regrets of the things we didn't do or the things we could have done differently helped me to confront and accept the notion that the past is the past; nothing can change it."

Taking a short breather, High School Junkies aims to return next with a feature film, hopefully building on the background of Temporal if the ending credits were anything to go by. Harindu also expresses his interest in venturing into another film project soon, adding that it will all come down to 'finding the right story'.

---
---