Without electricity online work and teaching could not be done
Switching off street lights may result in accidents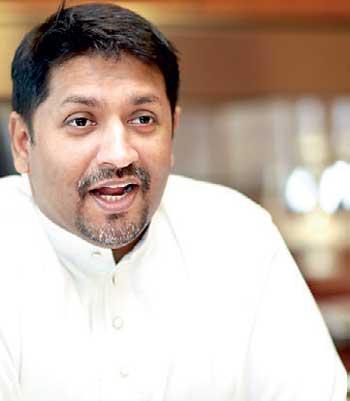 By Yohan Perera
The proposal made by Energy Minister Udaya Gammanpila to conduct school activities and public service online as measures to tide over the power crisis is not workable, UNP Deputy Leader Ruwan Wijewardene said yesterday.
Mr. Wijewardene who was speaking to some party activists said such measures were impractical since even online work and teaching could not be done without electricity.

"One will not be able to have classes and engage in office work, especially if four hour power cuts are implemented," he said.

Also, he said that switching off street lights may result in accidents.

"What the government should do now is to increase its foreign currency reserves and purchase fuel to run the power plants," he said while highlighting that main power plants are to be shut down without fuel.
Coming up with another argument, he said it is not possible for the people to reduce consumption of electricity as another source of energy for cooking since LPG is not available .

And the appointment of a senior officer to the national carrier SriLankan Airlines for a monthly salary of Rs 10 million. "This officer is held responsible for the financial collapse of an airline in Bahrain."
It is not possible for the people to reduce consumption of electricity as another source of energy for cooking since LPG is not available