Second doses of Sinopharm and AstraZeneca administered at Sugathadasa outdoor stadium, P. D. Sirisena grounds and BMICH
Hope to provide 88,000 vaccines during the coming days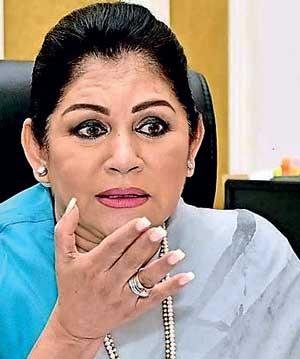 By Yohan Perera
Colombo Municipal Council (CMC) has decided not to administer the first dose of Sinopharm vaccine to city dwellers till the completion of administering second doses of AstraZeneca and Sinopharm, Mayor Rosy Senanayake said yesterday.
Ms. Senanayake said second doses of Sinopharm and AstraZeneca will be administered at Sugathadasa outdoor stadium, P. D. Sirisena grounds and BMICH. "CMC vaccination sites for the second dose of Sinopharm will include Campbell Park, Kichilan Reception Hall Slave Island, Colombo Central MOH office and MOH office of Colombo North," she said.

"We hope to provide 88,000 vaccines during the coming days," she added.