If a person was found offering excisable beverage or material or tobacco substances to a person below 18 years, it is an offence under the Sri Lanka law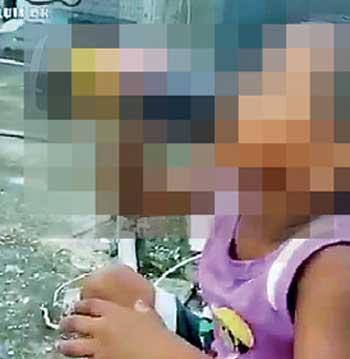 By Darshana Sanjeewa Balasuriya
A 25-year-old man was arrested after a video circulated in social media showing a four-year-old child drinking a can of beer, police said.
Police Spokesman DIG Ajith Rohana said the police had initiated investigations into the widespread video footage. He said the Peliyagoda Police traced the suspect.

The incident took place at Nuge Road in Peliyagoda.

The spokesman said the suspect would be produced before Court.

"According to the existing legal provisions in the country, if a person was found offering excisable beverage or material or tobacco substances to a person below 18 years, it is an offence under the Sri Lanka law," DIG Rohana said.
Police had initiated investigations into the widespread video footage