Foodstuffs to be imported from India, Pakistan, Myanmar

Central Bank to release dollars

Backyard vegetable cultivation to be promoted to overcome drop in yields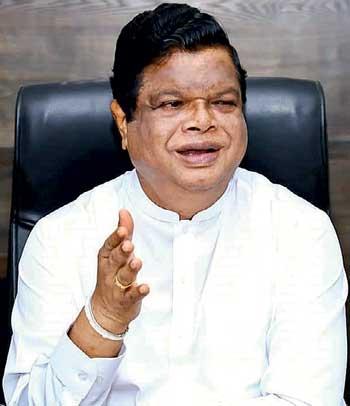 By Kelum Bandara
The government is bracing for a possible food shortage in the coming months by initiating plans to secure around US $ 100-150 million from the Central Bank a month to import essentials such as rice, sugar, chilli, dhal and wheat flour from the regional countries, a minister said.
Experts have warned of a possible food crisis primarily due to the possible drop in yield over the lack of fertiliser for cultivation. Prices of foodstuffs such as rice and vegetables are spiraling.

Asked for steps to face the situation, Trade Minister Bandula Gunawardane told Daily Mirror a stock of rice had been ordered from Myanmar as a part of this exercise under a government to government purchase deal. Besides, he said some other food commodities would be imported from India through the private sector.

The Minister will lead a business delegation to Pakistan next month to discuss possible arrangements under the Free Trade Agreement between the two countries.

"I will discuss the import of Basmathi rice from Pakistan under the FTA. I have been assigned by the president to take measures to avoid a food shortage in the country ," he said.

In the short run, he said he proposed backyard vegetable cultivation to overcome the shortage.
"We have to cultivate vegetables that yield within a short time," he said.

However, the Essential Food Commodities Importer' and Traders' Association said more than 1,000 containers of essential items remained stuck at the port. Its President G. Rajendran said the lack of US dollars for payment was the main reason.

"We still face this problem. The licensed banks don't release sufficient dollars," he said.
More than 1,000 containers of essential items remained stuck at the port
---
---