It was our Leader Ranil Wickremesinghe who wanted the government to go for a lockdown
The results would have been better if the government imposed the lockdown earlier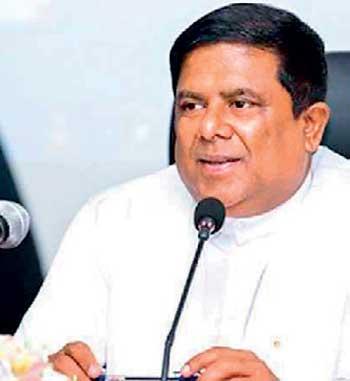 By Yohan Perera
The lockdown imposed by the government to contain the COVID-19 pandemic had shown positive results to some extent, UNP Chairman Vajira Abeywardene said yesterday.
Mr. Abeywardene told a press conference at Abhayarama Temple Colombo that the number of Covid related deaths had come down as a result of the lockdown and because of public transportation stoppage.

" It was our Leader Ranil Wickremesinghe who wanted the government to go for a lockdown and we in the UNP are happy as it had shown some good results. However, the results would have been better if the government imposed the lockdown earlier. The late decision has resulted in 11,000 people falling victims to this pandemic," he added.
The late decision has resulted in 11,000 people falling victims to this pandemic