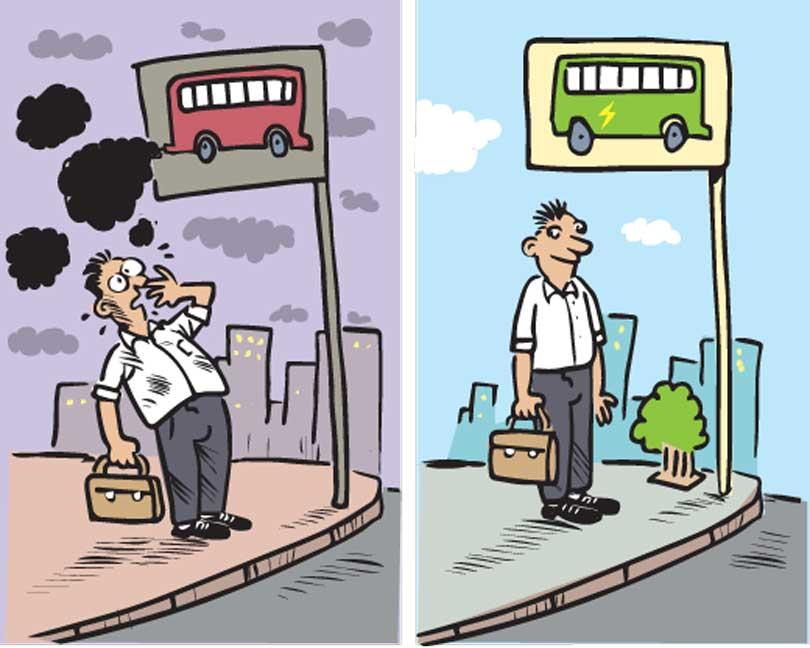 Government has decided to give priority to importation of electric vehicles whenever the ban on vehicles is lifted
Usage of Coal power and thermal power will be done away with soon
By Yohan Perera and Ajith Siriwardana
Sri Lanka will soon see buses run by electricity plying on the streets of Colombo, Environment Minister Mahinda Amaraweera told Parliament yesterday.
Minister Amaraweera who was speaking during the committee stage debate on the budget said these buses which have already been ordered will be used to start up a shuttle service.
"The government has also decided to give priority to importation of electric vehicles whenever the ban on vehicles is lifted," he said.

The Minister also informed that usage of several goods have already been banned.

Whilst stressing the need for environmentally friendly sources of power, the Minister said floating solar power systems will be introduced in major rivers and water ways in Sri Lanka. "Usage of Coal power and thermal power will be done away with soon," he added.