He stated that the consignment of vaccines that were brought for the second dose will cover those who had received the first dose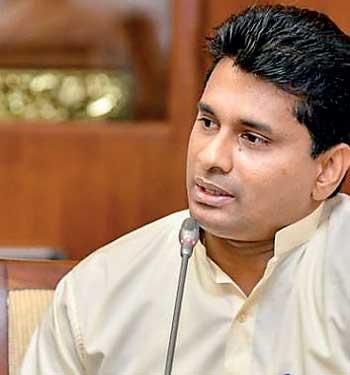 By Chaturanga Samarawickrama and T.K.G. Kapila
It has been confirmed that 50,000 vials of the first dose and 15,000 vials of the second dose of the Russian-made Sputnik V COVID-19 vaccines arrived in the country last morning, State Minister Channa Jayasumana said.
He stated that the consignment of vaccines that were brought for the second dose will cover those who had received the first dose, and the remaining 50,000 doses are expected to be sent for those in Kandy.
These vaccines were flown in 13 freezer containers.

The consignment of vaccines landed at 1.35 am at the Airport on an Emirates Airlines flight.

The vaccines were taken to the central warehouse complex of the Sri Lanka Pharmaceutical Corporation by freezer trucks.

Last month, Russia sent two consignments of Sputnik V vaccines. The first batch containing 50,000 doses reached on May 4 and the second batch of 50,000 doses was brought on May 27.