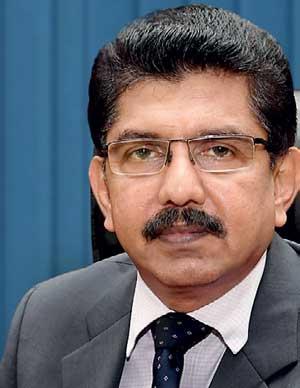 By Ajith Siriwardana
Parliament heads and Director General of Health Services Dr. Anil Jasinghe yesterday discussed measures to be taken when the Parliament sits post general elections where Dr. Jasinghe highlighted the need to adhere to the COVID-19 guidelines.
He said although the COVID19 virus has been well controlled in Sri Lanka, the risk of the virus spreading in the country has not been reduced as a result of the arrival of people from overseas and thus, it is imperative to continue adhering to COVID-19 guidelines.

Dr. Jasinghe said that a group of health officials representing the Ministry of Health will visit Parliament to instruct on the measures to be taken complying with COVID-19 related guidelines when the new Parliament sits after the general elections.

He said this when the Parliament Secretariat headed by the Secretary General of Parliament Dhammika Dassanayake, Deputy Secretary General and Chief of Staff Neil Iddawela met him at the Health Ministry yesterday morning to discuss measures to be taken to ensure the safety of the 9th Parliament complying with the necessary COVID-19 related guidelines as the Parliament is due to convene soon after the general elections.
A group of health officials will visit Parliament to instruct on the measures