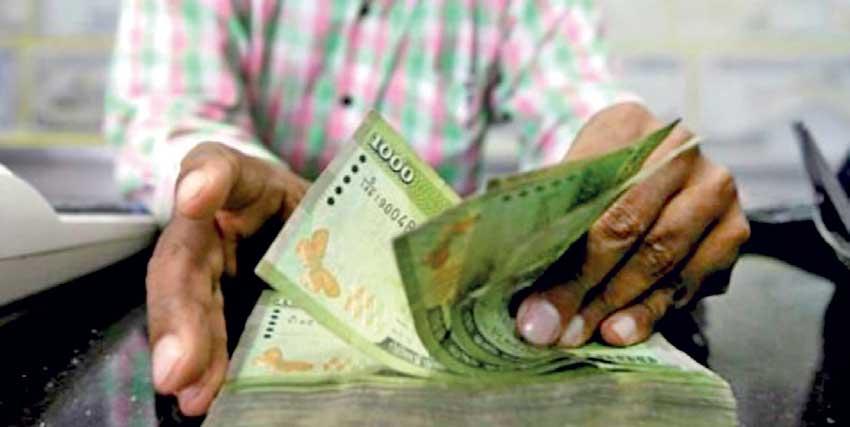 The Sri Lankan rupee, which shed its value from Rs.189 to Rs.202 within a span of six months, could further plunge to between Rs.205 to Rs.215 against the US dollar by the year end, as the country is grappling with an impending external sector crisis with slower dollar inflows, according to the research of a Colombo-based investment bank.

Sri Lanka's recovering merchandise exports lost their momentum since the country reimposed restrictions in April, disrupting their supply chains and straining their ability to source employees.

The prospects for tourism and direct investments too waned as lockdowns soured the Sri Lankan economy's allure for travel and business.

Sri Lanka hasn't attracted a single dollar as direct investments during the first four months of the year, according to the external sector data available through April and the most recent data available through June 18 showed that foreigners sold a record 30.2 percent of their holdings in Sri Lankan gilts over the previous week.

Sri Lanka recorded a negative balance of payment of US $ 929 million in the first four months, which could have expanded to US $ 1.5 billion, if not for the US $ 500 million loan from the China Development Bank.

"First Capital Research expects an overall depreciation of c.12 percent for 2021E for the rupee that LKR would reach 205.0-215.0 by the end of the year…," First Capital Research (FCR) said in a recent note.

Sri Lankan rupee was quoted between Rs.198.03/202.89 at yesterday's open, based on the rates quoted by the commercial banks for telegraphic transfers.

The steeper fall in the value of the rupee against the dollar could spell horror for consumers who are already contending with soaring consumer prices. A weaker rupee, as low as Rs.215 to a dollar, could send the prices of imported goods through the roof.

The consumer prices overall were rising by 6.1 percent, while the food prices rose by 10.3 percent in May, according to the National Consumer Price index data.