---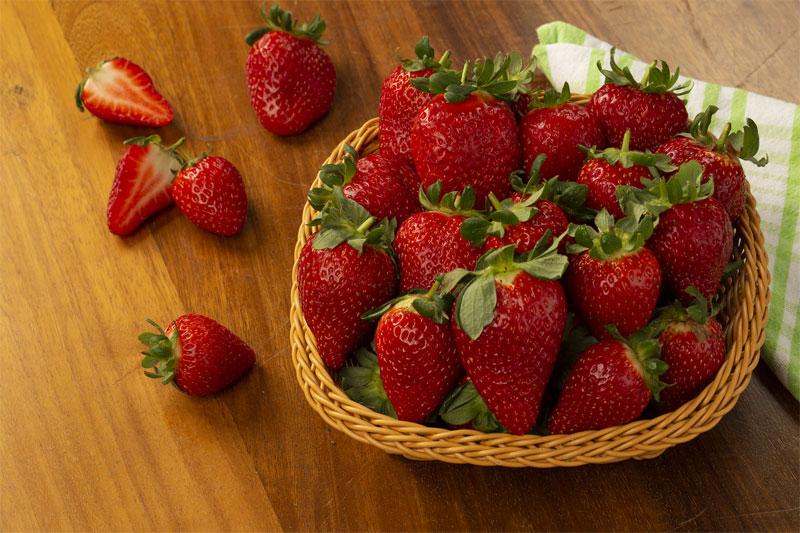 Fresh berries lovingly nurtured in Sri Lanka under the brand name, 'BerryMuch' will be launched in Sri Lanka. Harvested in the salubrious environs of Elpitiya Plantations PLC, the leading plantations company brings the fresh goodness of 'BerryMuch' to all Sri Lankans. Initially, 'Berrymuch' will offer strawberries, with plans to introduce more varieties of fresh in the very near future, making it the first-time ever that these berries will be grown in Sri Lanka.
Commenting on this initiative, Bhathiya Bulumulla - Director/ CEO, Elpitiya Plantations PLC said, "We are excited to bring fresh, real produce to the people of Sri Lanka through 'BerryMuch', by delivering products that are locally harvested and ethically grown. At a time when the demand for health foods is on the rise globally, fresh plantation grown berries fulfil the requirements for health, taste and wholesome goodness. As the company behind 'BerryMuch', Elpitiya Plantations is proud of evolving to meet changing market demands while ensuring sustainability through healthy products like fresh berries."
The launch of 'BerryMuch' is preceded by Elpitiya Plantation's move into value-added processing and branding with the recent introduction of 'Harrow Ceylon Choice' Herbal tea, Bees honey, Kithul treacle and Cinnamon products such as sticks and powder; and 'Tropifrut' products such as Soursop pulp and passion fruit pulp. Going ahead, the 'BerryMuch' brand will also offer value additions including jams, purees and pulps to be delivered on a B2B basis.
This innovation drive is a result of Elpitiya Plantations transformation from a traditional plantation company to a modern innovative and entrepreneurial plantation company as part of its Growth and Transformation Strategy, named Design 2020 to create economic value through value-addition.
Elpitiya Plantations PLC is a company that embodies the work culture of "If you don't succeed, try again" – growing to become one of the top two plantation companies in Sri Lanka. It is a public liability company managed by the Aitken Spence Group since 1997. The Company achieved the status of being one of Sri Lanka's leading producers of the most exquisite high-quality premium teas and looked ahead with plans to expand into Sustainable Forestry Development, Eco-Tourism, Reusable Energy Development, Specialty-Tea Manufacturing and Value-added products. The proud home of brands such as Harrow Ceylon Choice, Tropifrut and now BerryMuch, the Company has 13 estates located in Up, Mid and Low Country regions, which cover more than 8,800 hectares. The core business is focused on cultivation and manufacturing of Tea, Rubber, Oil Palm, Coconut and Cinnamon. Its' value-added products consist of tropical fruit pulp, herbal tea, natural bee honey and berries. The Company's strategic focus is on Agriculture and Processing; Growth & Transformation (Design 2020) and Sustainability. As Elpitiya Plantations looks to build on its existing endeavours, it is also diversifying into avenues such as introducing an international adventure park, increasing renewable energy with its existing solar and hydro plants and more, all the while underpinned by sustainable operations.