---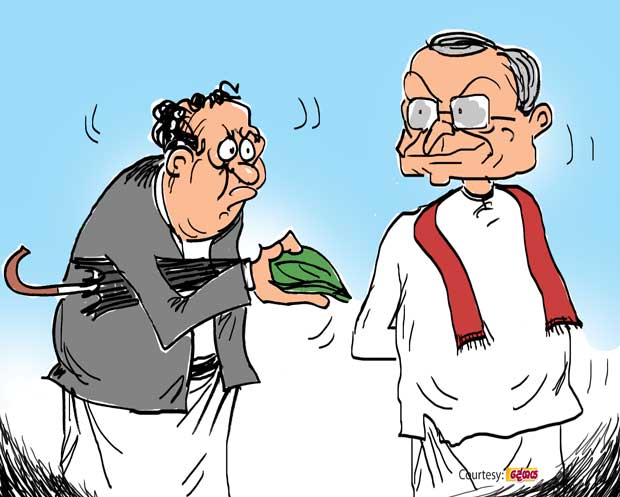 Blue stalwarts in yahapalanaya have now begun making fresh moves to unite the virtually splintered party.

Having considered the results of the recently held countrywide polls to co-operatives as a realistic indicator of general opinion of the party's rank and file, the Blue seniors had held a series of powwows at the official residence of the Betel leaf's secretarial one to work out a peace strategy. However, the objection raised by several front-liners like the dark talkative one from Moneragala and the fair flamboyant one from Badulla to taking the former strongman on board had become the main stumbling block to the progress of the peace talks.

Later following a decision taken to woo the sober eldest sibling with a view to offering him the mediator role, they had sent an emissary to meet him. The emissary, a top team member, presenting the proposition to the former chair of the council had conveyed the message that should he (the latter) agree to play mediator to unite the two factions, he would be offered a very high position in the Blue party hierarchy.

The former Diyawanna chair who quietly listened to the proposal had replied with a disarming smile: "First consult Malli. Whatever he says goes for us too!" Talks ended on this indecisive note.