---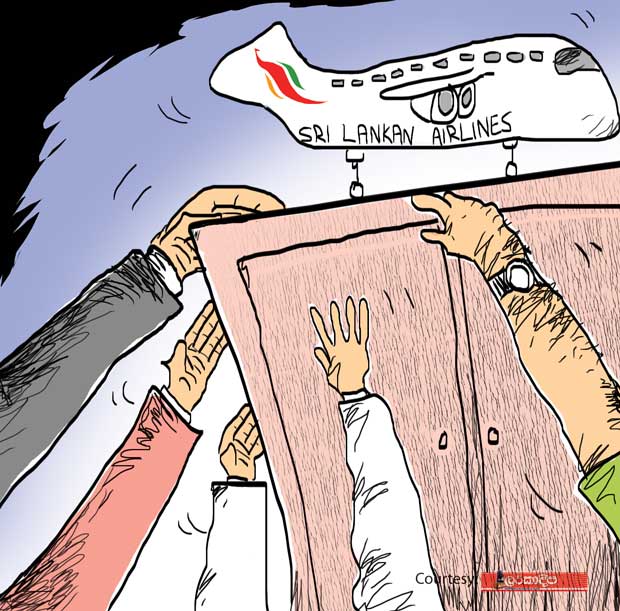 Plans had been finalized for the sale of our loss- making airline and a tug o' war between two powerful parties has stalled the selection of a suitable buyer.

There is a persistent attempt to sell the airline to a tenderer who made a lower bid ignoring the highest bidder, they say.

A purohita from the Colombo district facing the loss of his portfolio due to weighty allegations against him has entered the fray in a bid to offer the airline on a platter to a friendly Maldivian firm while a prominent character who was behind the sensational main bank fiasco is said to be resorting to subtle means to sell it to a Yankee company.

Number One who has received the disconcerting reports may shortly decide to intervene to have his own say on the matter as in the case of the recent sweep ticket price controversy, informed sources say.