---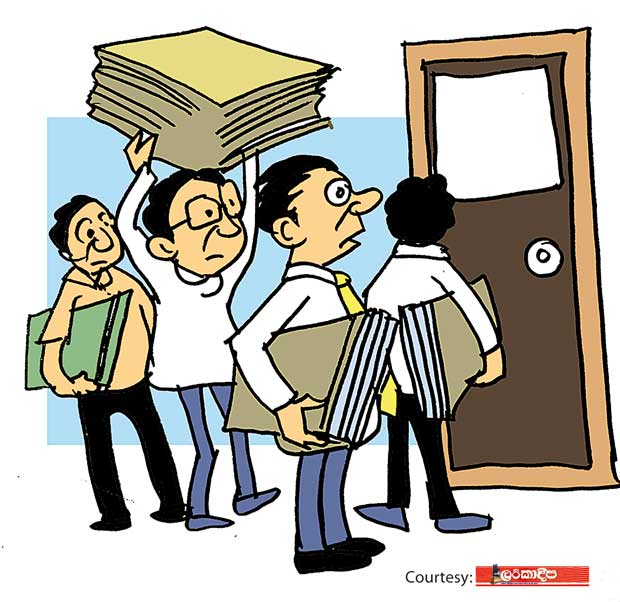 This top team member is in charge of two Ministries located at two places far apart.

And he has made it a habit to spend most of his time at the Battaramulla office restricting his presence at the other Ministry to a rare visit.

As a result, the white collar high-ups of the 'other Ministry' have been compelled to call on the top team member at his Battaramulla office to get his approval and instructions regarding the routine official matters.

These white-collar high-ups with files tucked under their armpits cooling their heels in a long queue outside the top team members' Battaramulla office is a common sight on any weekday, they say.

These white-collar ones are compelled to while away their precious time for hours on end on occasions when the top team member is busy at protracted official conferences.