---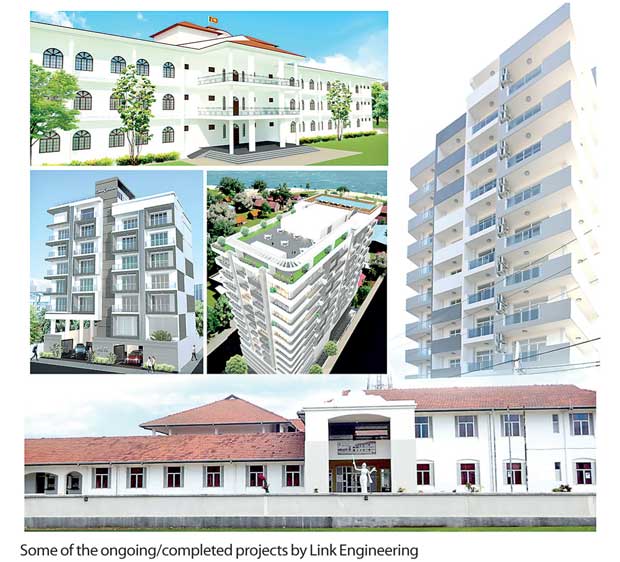 A leading player in the construction industry, Link Engineering has recorded a significant growth across all construction and engineering operations, particularly contributing to the government infrastructure development.

The company is currently involved in a large number of construction projects that range from government funded constructions such as hospitals, universities and infrastructural projects to urban luxury condominiums and commercial buildings.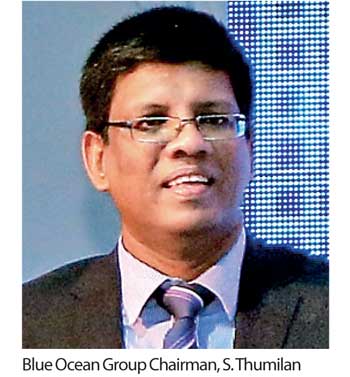 Commenting on the company's growth, Blue Ocean Group Chairman S. Thumilan said: "The construction industry of Sri Lanka is at a stage where it is experiencing phenomenal growth. As a pioneering company in the industry, we know how important it is for a company to be versatile in as many different areas of construction as possible. For this reason we took a more diversified approach to our operations. As a result, today, Link Engineering has successfully expanded and engages in a wide range of construction areas."

With over four decades of experience under their belt, Link Engineering is currently shouldering a bulk of the state construction projects in addition to a multitude of condominiums and commercial properties. Their ability to provide professional, client oriented construction solutions and confirmed delivery has been key to their success across multiple segments.

As a sub company of the condominium market leader, the Blue Ocean Group, Link Engineering has already cemented a sound financial plan for 2018 and 2019 with over 30 condominium projects and 16 government constructions in Jaffna, Kilinochchi, Trincomalee, Batticaloa, Kandy, Nuwara Eliya, Matara, Ratnapura, and Colombo.

Over the last decade, government funded projects have taken a prominent spot in the construction industry and Link Engineering has successfully claimed its share in this segment. Thus, the company recently completed the construction of the clinic building of the General Hospital of Kalutara, SLBFE Regional Office in Ratnapura, new Court complex in Homagama, the Water Board Head Office Center in Ratmalana and the Faculty of Agriculture and the Faculty of Engineering of the University of Jaffna in Kilinochchi.

Having successfully completed many projects for government education institutes, the company has now risen to be a dominant player in this segment. They are currently involved in the developments of the lecture theatre complex at the Faculty of Science at the University of Kelaniya, a lecture hall complex for the Faculty of Management at the University of Jaffna, an eight storied building for the Faculty of Medicine at the University of Jaffna and a three storied building at the Holy Family Convent in Jaffna.

The unfathomable commitment and expertise Link Engineering has showcased in construction of hospitals has earned them a reputation as one of the finest developers. This was proven when the company was awarded four mega projects worth over one billion Rupees for Kandy, Nuwara Eliya, Trincomalee and Mullweriyawa hospitals.

Under these projects, Link Engineering will construct the Accident and Emergency Treatment Units at the Teaching Hospital, Kandy, the Base Hospital, Trincomalee and the Colombo East Base Hospital in Mullweriyawa and a chet clinic at the Nuwara Eliya general hospital.