---
In the recent past there were reports of several children going missing and being found later. Children going missing is a sensitive topic. It's heartbreaking when that happens. The most recent one was a 15-year-old girl who went missing in Maharagama. She later surfaced when the police released her photo to the media seeking help to trace her.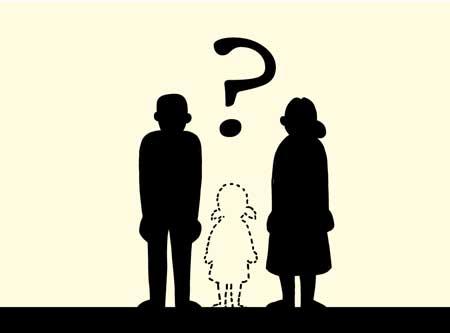 We also heard about two kids going missing in Wellampitiya and another two disappearing in Kelaniya. The two children missing from Kelaniya were living at a bus stop because the parents couldn't afford to live under acceptable living conditions. Looking closely at these incidents we find that poverty too has contributed to children going missing.

It is the fundamental right of a child to live, learn and grow without fear of violence, neglect, discrimination and abuse. We need to stop and think where we have gone wrong because time and again the news of a child going missing and surfacing appears in both mainstream
and social media.

In an Asian culture we tend to think that children are the safest with parents or with relations who move closely with our offspring. But there have been occasions when the predator or 'child hunter' is a member of this close-knit family circle.

Poverty also contributes to children going missing and inviting a myriad of problems. We have read stories of missing children begging for food on the street. There are also accounts of some elderly person taking temporary care of such kids and feeding them. These types of incidents are happening largely; hence this type of incident are being included in popular Sri Lankan tele dramas. The tele drama titled 'Iskole' (School) aired on Derana TV underscores how two children, whose mother is employed abroad, are neglected by their caretaker-their maternal grandmother. There is one episode where they run away from home. Despite it being only a story it's hard to stomach the scene where they eat scraps of food brought from home in their search for a better place to live and find love and human warmth.

Another factor often underscored is that children are under nourished or malnourished. When children cannot be nurtured at home because of poverty they are sent away to live with the 'rich relations'. Often such an exercises concludes with children getting a raw deal. Though children, in Sri Lanka, score well in the health indicators child nutrition here remains a major issue. According to a Demographic and Health Survey done in 2016 more than 21% of children under age five are underweight.

Another factor is negligence. In the good old days we remember our grandparents warning us not to loiter on the streets at odd hours because they said that there was a chance of a kid being taken away forcibly to work at a remote dry fish business. These are times when both parents have to work to keep the home fires burning. What happens then is that children who return home and are unsupervised can be exposed to untold dangers. There are children who sleep at parks, school vans and even at the work place of parents till they are accompanied home. These are places where children can be lured into disappearing. When these missing children surface finally irreversible damage might have been done to their personalities.

Parents have to be constantly upgraded on what's happening in a child's life. Often there are new people entering their lives and this calls for some scrutiny. The mobile phone is also a tool used in education these days. This tool could be misused and predators eyeing children are hoping for that to happen. We remember the game called 'Blue Whale' and many kids all over the world were hooked on playing it and seeing their minds being influenced. The final call from the game's administrator was for the player to
commit suicide.

We need to keep watch over our children and be concerned about their whereabouts. We can't be naive when children say 'Ben 10'. We need to be one step ahead of our children till they grow into adults.