---
A new Religion is taking over the world! It is impacting New York, London, Dubai, Mumbai, Beijing and Tokyo all at the same time. It is crossing the barriers of all major world Religions and infiltrating and subverting them with ease! What is the name of this Religion? It is called "Crass Materialism".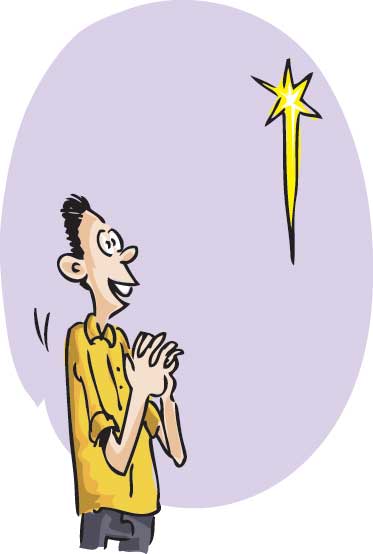 People are made to believe that material riches, luxurious living and political power can satisfy. They are being persuaded to give up morality and right living to embrace this new Religion that promises total satisfaction.

We could say that Christmas the celebration of the birth of Jesus Christ, the founder of Christianity has been hijacked more than any other event in history. Global business and mass media has turned Christmas into a massive sale where people are convinced into believing that spending more money and having a good time is the only way to celebrate the birth of Jesus Christ.

What really is the meaning of Christmas and what can we truly celebrate about it today? At Christmas we are introduced to a God who is all-powerful but yet cares enough to take on the likeness of one of his own creations and become one of us. This act of God can be easily contrasted with the rich and the powerful of the world of today. People are naturally inclined to use their wealth and power to acquire more and dominate the world around them.

The interesting question is why God in Jesus Christ who had an option to be powerful and dominating chose to become a vulnerable infant in the arms of a poor mother and father who had to flee to protect his life?

If we ask any knowledgeable person of today to name 3 people who had the greatest positive impact on the twentieth century Mahatma Gandhi, Mother Teresa of Calcutta and Nelson Mandela of South Africa would figure high on any list. What is it that makes them remarkable and inspirational? It was certainly not the amount of money or luxuries they had. It was the way they lived for others that changed the world they lived in and inspired those around them to live for others and purposes greater than themselves.

Similarly the birth, life and death of Jesus Christ have had a massive impact on all of human history. His mature way of loving and serving the weak, the use of power not for himself but to free others and his teaching on why and how we should commit our lives to the common good have shaped the lives of millions in the past two thousand years.

While materialism promises joy, happiness and security and fails to deliver as the increasing mental sickness epidemic worldwide shows, what does Jesus promise us at Christmas?

If we choose to live by the principles of right living common to most Religions and put our neighbours' welfare on par with or above our own he promises a peace, joy and security that does not originate in this world's worldliness. This is the peace and joy of Christmas that is shouted from the rooftops this season! A peace that comes to us because we do and live what is right and would not leave us even in the very heart of problems and dangers.

May this peace inspire and envelope your life today.


---
Add comment

Comments will be edited (grammar, spelling and slang) and authorized at the discretion of Daily Mirror online. The website also has the right not to publish selected comments.

---