---
The Norochcholai coal power plant, which was acknowledged as the country's largest profitable entity, was beset with many faults and shutdowns since its inception. Amidst many controversies, Sri Lanka experienced a series of island-wide power cuts recently. The power plant is located in a neighbourhood where 50 families live. their main occupation is farming and fishing. However, lately there have been many environmental drawbacks due to the dust accumulated during the rainy season. The Daily Mirror visited the site to inquire about the inconveniences caused by the farmers, fishermen and the people in the area.
Pics by Kithsiri De Mel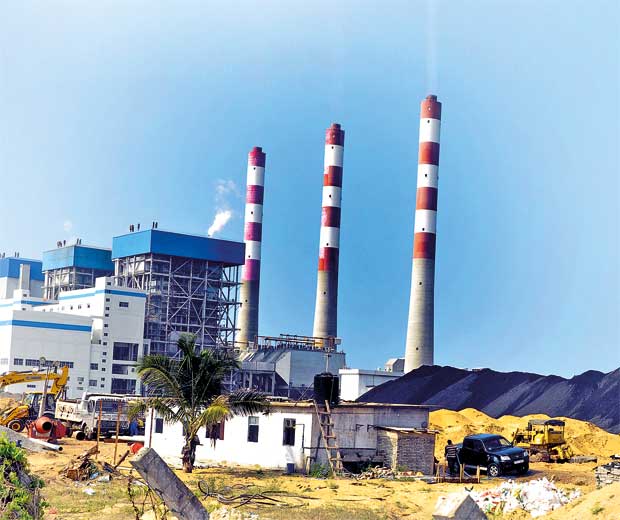 No compensation for the affected families : M.C Alexander
Speaking to the Daily Mirror, M.C. Alexander, a former PC member said that during the rainy season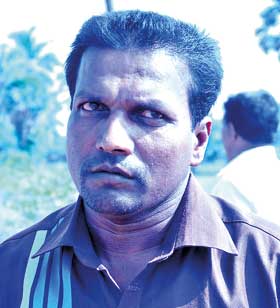 the entire area adjoining the power plant is covered with dust. "There are around 50 families living in close proximity to this plant and their lives and vegetation are greatly affected. Up until now they haven't received any compensation. They are living in their ancestral homes and they will never want to leave their homes. They grow vegetables such as beetroot, cabbage, red onions, chilli and because of these toxic fumes, their harvest is destroyed."
Farmers and fishermen don't have any issues :
Ranjith Siyambalapitiya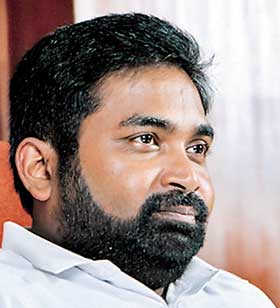 In his comments, Ranjith Siyambalapitiya, Minister of Power and Renewable Energy said that although these farmers complain about the dust, their carrying out their farming activities without any problem. "Of course when there are winds there will be some amount of dust but this dust is very little and will not have any negative impacts on their crops. Even in the case of fishermen we do not release hot water as told by them. This is released to places where there are no fish. These fishermen still continue their farming activities in areas such as Kalpitiya."
MR regime gave us many broken promises : Peter Tissera
Speaking on behalf of the villagers, Peter Tissera, Chairman of St. Sebastian Rural Fisheries Association said that all villagers protested against setting up this plant. "Two people were shot during the protests and one of them was disabled. Mahinda and his group forcefully set up this plant against the wishes of the villagers. They said there would be no damage done to the environment. But we know that they take water from the sea and release hot, contaminated water back to the sea without any form of purification. This in turn affects marine life. There is no cooling taking place. Now the fishermen have no source of income because all the fish have moved to other areas. The jetty too has eroded the sea shore. In addition to that, all the coal is released to the seabed and again contaminates the water. They promised to pump water from Kala Oya and distribute for our consumption but it has remained to be another broken promise. We were told that we will get free electricity after the plant is setup.
But we know that now even the electricity supply is quite unstable. Sometimes, there are occasional power shortages and it has come to a point where it is quite unsafe for us to use electrical appliances. The roads were never carpeted although they said otherwise."
Both power plants need close monitoring :
Dr. Janaka Ratnasiri
Speaking to the Daily Mirror, Dr. Janaka Ratnasiri, former Chief Technical Adviser of the Ministry of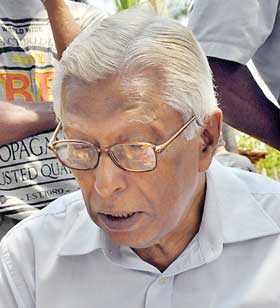 Environment said that the efficiency of coal has a low value. "The type of coal at Norochcholai has only 35% efficiency. What I have observed is that coal is being stored without any covering. According to the Environmental Impact Assessment (EIA), a belt of tall trees should be planted along the other side in order to prevent dust from reaching the land. The dust could have adverse impacts on the health of the people living in close proximity. There is also a discharge of hot water produced by steel turbines and this is directly sent to the sea. Coal also contains sulphur and emits sulphur dioxide when burnt. Although the EIA states that there has been a unit installed to detect the emission of sulphur dioxide we do not know to what extent it has been successful. Sulphur dioxide goes up the chimney and is emitted to the atmosphere. Therefore this results in acid rain. In order to protect the environment, the sulphur dioxide should be collected separately and discharged. This also has a negative impact on aquatic life. There is also an emission of other particles which needs to be closely monitored. The EIA has to be designed to measure the extent of air pollution, the amount of dust accumulated per day etc. On the other hand, the Sampur power plant has coal with low calorific value and this is measured in calories per gram (cal/g). This value of coal found in the Norochcholai plant is 6200 cal/g while Sampur has only 5500 cal/g, showing that it is only a difference of only 12.5%. This means that there will be more pollution because the efficiency is also only about 33%. But in Norochcholai, the efficiency is about the 36%. The EIA has interpreted the efficiency as 'heat rate' which is defined as the amount of heat required to develop one unit of electricity. Therefore both power plants should be closely assessed and monitored before the operations commence."
Today the CEB can provide electricity 24/7 :
Champika Ranawaka
In a statement released by Champika Ranawaka, Minister of Megapolis and Western Development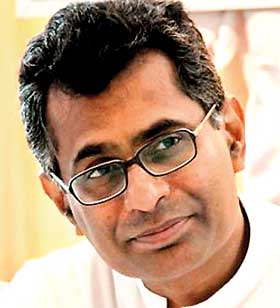 said that there are certain myths regarding the prevailing power crisis. The maximum electricity demand required for the country is only 2300MegaWatts (MW) but there is a voltage of around 4000MW. Therefore nobody can say that they can only supply 2300MW having 4000MW in total.
Nobody can say that there is no voltage and that the government hasn't spent on it. Some also blame the power plant in Puttalam. It's true that there are some major faults but it was constructed by engineers and not politicians. The Ceylon Electricity Board (CEB) has made losses worth Rs. 155 Billion. For 15 years the CEB couldn't even supply electricity to the Colombo district. But today it is financially stable and can provide electricity 24/7 hours. This government has to pay all the short-term loans and treasury bills which were obtained by the previous regime.