---
We are brave enough to run country without IMF assistance
Rejects nepotism, elitism, cronyism and clientelism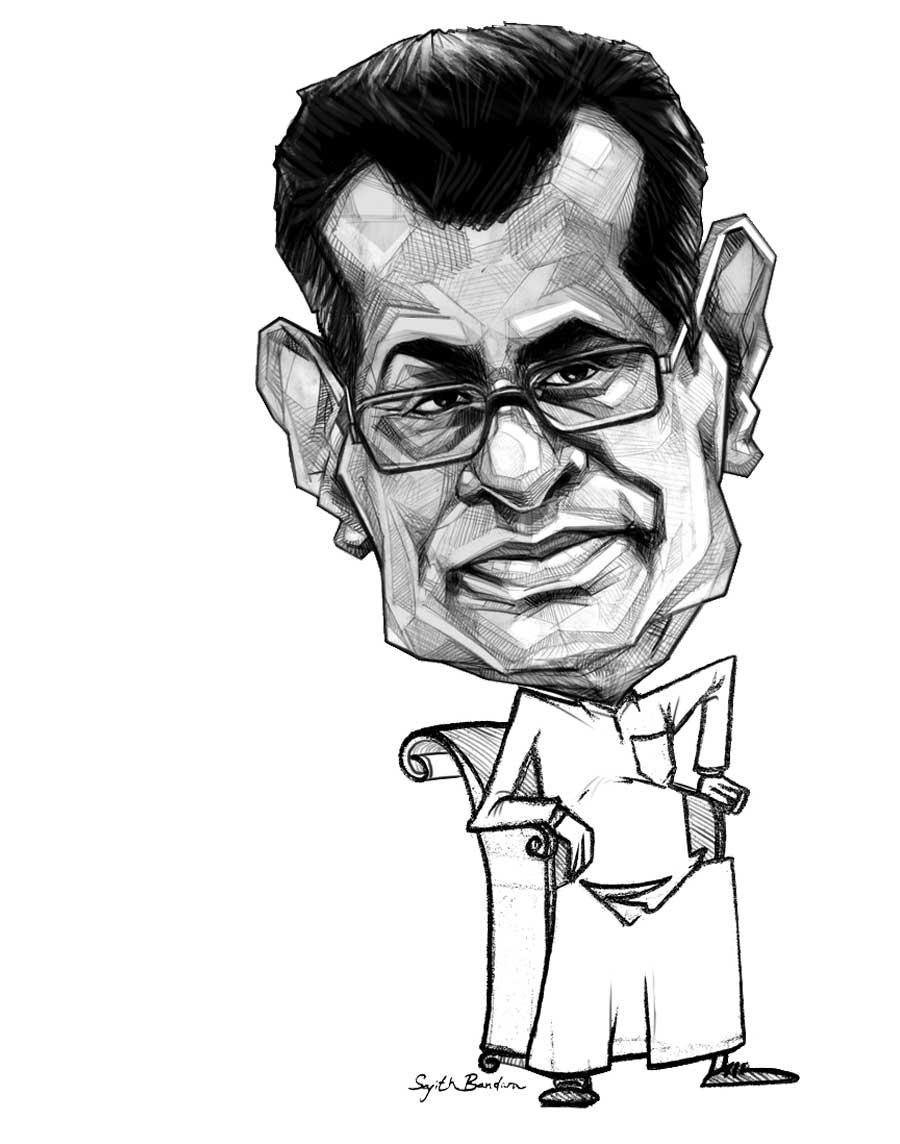 Ahead of the launch of his new political party 'Eksath Janaraja Peramuna', MP Patali Champika Ranawaka takes questions from Daily Mirror on the move. Excerpts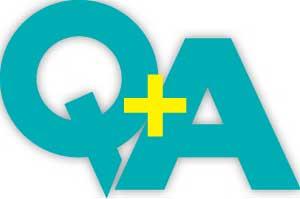 Q You have switched sides right throughout your political career. At one point, you were with Sihala Urumaya. After that, you joined the Jathika Hela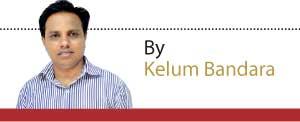 Urumaya (JHU). You were with the Mahinda Rajapaksa government. You defected from him and teamed up with the Yahapalana government. Later, you left it and joined hands with Samagi Jana Balawegaya (SJB). Now, you are going to form a new party. Why do you change your political colours so often?
In recent political history, all the political leaders were compelled to contest elections under different alliances. For example, President Ranil Wickremesinghe formed alliances at different times. Once, he contested elections under the swan symbol, and under the elephant symbol before. Today, he operates as the unofficial leader of Sri Lanka Podujana Peramuna (SLPP). Also, former President Mahinda Rajapaksa contested elections under various symbols such as hand, betel leaf, and lotus bud. It is the same story with the JVP leadership. It is a common political phenomenon for all the parties. We are not an exception. I was a card holding member of only the Sihala Urumaya and JHU. Still we joined alliances with others. One should look at what we did as alliance partners. We did not idle while enjoying ministerial perks.

Today, people have forgotten that we had a war in this country. We firmed up our stand that the LTTE, as a terrorist outfit, should be vanquished militarily. If not for us, Mr. Mahinda Rajapaksa would never have engaged in battles with the LTTE. But, Mahinda Rajapaksa capitalized on the war victory to consolidate his base only to plunder public wealth. He resorted to dictatorial trends and created nepotism. We stood in the way of it. If not for us, the country would have been bankrupt by 2016.We acted for a democratic change later but our leaders failed to realize our aspirations. We did all these things in the greater interest of the people.
Q Now, you are defecting from the SJB to form a new party. Why is it?
I never became a SJB member.
Q Still, you contested the election with them and got elected?
We are not in formal alliance with them. We have not been invited for it. We signed a MoU with them and contested the elections at that time.
Q What is the political chemistry between you and SJB now?
We don't disgracefully compromise our political identity wherever we are and whoever we are allied with. We stick to our identity.
Q What is your identity?
We stand against nepotism, cronyism, ill-gotten wealth and clientelism.
Q Does it mean that SJB is also a party afflicted with such problems?
There are signs of SJB heading in that direction. There are visible signs of nepotism and others. It is their responsibility to do course correction.
Q You formed the 43rd Brigade. Is that the precursor to the new party?
It is an apolitical movement. They will carry out their work. In the aftermath of public uprising or Aragalaya, there is general rejection of traditional political forces. Today, we see the emergence of populists offering simple solutions to complex issues. We find left wing populism. Right wing populism is another emerging political phenomenon. It is being engineered by some conspiracy theorists. We want to offer durable solutions to complex issues and create a team to realize our goals. The 43rd Brigade will also join hands with it. Mostly, activists of Aragalaya will join hands with us.
Q Is this the political movement that promotes you as the next presidential candidate?
We target any election. We will contest elections either alone or in alliance with others.
Q President Wickremesinghe is also planning to form an alliance. Will you be joining forces with him?
When he was the prime minister last year, we put forward a four-point plan for a national government. We asked for the creation of an apex body representative of all the parties, and the appointment of a Cabinet of 25 members based on a scientific criterion. Thirdly, we wanted to implement a common minimum economic programme till the next presidential or general election. Fourthly, we asked for the appointment of professionally qualified people to the state institutions without any political consideration. However, nothing happened. We are not going to be harsh on the president in our criticism. We all act with responsibility given the gravity of the country's crisis. The president has not implemented any steps. Though. His rule is nothing but an extension of the previous SLPP rule. We don't know whether he will form any alliance in the future or not. We will decide on it at that point.
Q The SLPP government was not ready for a programme with the International Monetary Fund (IMF). But, the Ranil Wickremesinghe government proceeded with it. How can you call it an extension of the SLPP rule?
The SLPP has no moral right to be critical of the IMF. Mr. Mahinda Rajapaksa went before the IMF in 2009. In the present context, then President Gotabaya Rajapaksa only went before the IMF. Ministers Ali Sabry and Basil Rajapaksa had talks with the IMF. The process was initiated by them.
Generally speaking , the IMF is an objective programme whoever initiated it. It is not a programme varying from country to country.
Q What is the policy of your new party on the current IMF programme which cannot be reversed now?
We are brave enough. We believe in the development of the country even without the IMF assistance. We have a proven track record in this regard. We revitalized the loss making ventures in the past. We are ready to move ahead even without the IMF assistance. We have a programme for that.
Q How can you work out quick solutions to the current problems without the IMF programme in the practical context?
It is impossible to be done quickly. We have evolved a programme to restore the country's economy to the status of the pre-2019 period.
Q Earlier, you had talks with the political leaders such as Chandrika Bandaranaike Kumaratunga and Kumara Welgama. Are you going to accommodate them in an alliance with your new party?
We have held talks with everyone other than those of Uttara Lanka Sabhagaya. That is to work jointly at times as and when the situation demands. Otherwise, it is not for the formation of political alliances. If the circumstances warrant, there will be a possibility of an alliance.
Q Why do you leave out Uttara Lanka Sabhagaya?
We invited them. But, we see them as a movement heading the old path. They deceived the general public to bring Gotabaya Rajapaksa, a stupid and arrogant person, to power.They likened him to iconic world leaders such as Mahathir Mohamed and Lee Kuan Yew. The gravity of damage done is immeasurable. For us to restore the economy back to the pre-20-19 level, it will take time till 2028. That is also possible only if we implement the IMF programme fully. Had the Yahapalana government continued after 2019, there would have been an economic growth of three percent at least. What did Viyath Maga (professional movement that worked for Gotabaya Rajapaksa's candidacy) say? They accused the Yahapalana government of slowing the economic growth rate from seven percent to three percent. What actually happened?
They caused a loss of US $ 246 billion to the country.
Q In the calculation of this economic loss, don't you discount the Covid-19 pandemic that engulfed the whole world and impacted the global economy? It, in fact, impacted the whole tourism sector
There is a myth about the tourism sector. Actually, 80 percent of earnings from tourism is spent on imports needed to run the industry. There are countries that sustained an economic growth of three percent despite the pandemic. The government did not try to contain the pandemic. They introduced 'Dammika Peniya'. As an island nation, we could have tackled Covid-19 within six months otherwise. We could have achieved it had we closed the country. Yet, we allowed tourists into the country to experiment with tourism development on instructions by Basil Rajapaksa. They delayed the vaccination drive. They assigned the military to do the work to be done by doctors otherwise. They performed rituals such as dropping water pots into rivers. Had there been a government acting according to a scientific criterion, we could have ended the pandemic in six months.
Q Are you open to an alliance with the JVP?
The JVPers are different from those in the UNP, SJB and SLPP. They emerged from free education and are non-elites. We don't have any issue with them personally. Yet, we have an ideological issue with. The JVP is aspiring for Sri Lanka to be a Bolshevik state, an outdated concept. We don't see the JVP deviating from it. In the May Day rally, they displayed photos of Lenin, Marx and Engels. We cannot develop a country with that ideology. Cuba is the best example. The Cuban economy would have grown twice the size of Singapore's had it followed proper policies. The JVP talked about a 74-year curse to this country. But, they too staged two uprisings. They also committed heinous, senseless crimes and looting. They vandalized state properties. Because of the conflicts between 1983 and 2009 triggered by the LTTE and the JVP, the country lost US $ 200 billion as calculated by one time Indian Foreign Secretary Shiv Sankar Menon. There is no confession to these crimes. Facts are distorted. Then President R. Premadasa is portrayed as the one responsible for the assassination of Vijaya Kumaratunga. Actually, he was assassinated by the JVP.
Otherwise, we have a respect for the JVP as a non-elite lot produced by free education.
Q It means there is no room for political unity with them?
If they change ideology, we can think about it.