---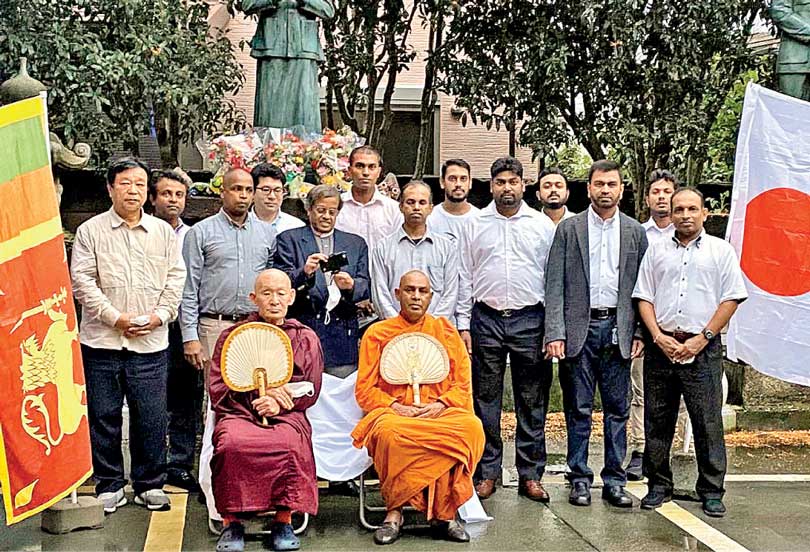 The 115th birth anniversary event of the founding father and former Sri Lankan President J. R. Jayewardene, organized by the Japan J. R. Jayewardene memorial committee, SJB Japan and UNP Japan, was held in Tokyo on 18th Saturday.

This event, according to the committee president Rasitha Chandradasa, was held for the 7th consecutive year, with the cordial cooperation of the Sri Lankan community in Tokyo and Japanese well wishers.

Covid-19 restrictions made event participation limited to 20. Enthusiastic participants organized Buddhist rituals under the guidance of Ven.Yalagamuwe Dhammissara Anunayaka Thero and 'Ata Pirikara Puja' and also held a small gathering in front of the J. R. Jayewardene statue at the Unruji Temple in Tokyo.

The organizing committee also plans to organize similar events to celebrate the achievements of late president J. R. Jayewardene and to bridge the gap between Sri Lanka and Japan further.