---
The Sri Lanka Girl Guides Association will be celebrating its first ever virtual Thinking Day on 22 February 2021 at 7.00 pm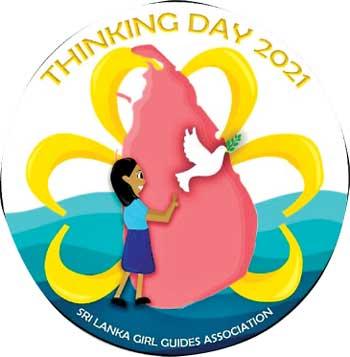 World Thinking Day, celebrated annually on the 22nd of February, is by far one of the most anticipated events of the Girl Guides and Girl Scouts community. This day marks the joint birthdays of our founders Lord Baden Powell and his lady, the World Chief Guide, Lady Olave Baden Powell.

This day draws on all the links of an iconic global sisterhood to bring together over 10 million Girl Guides and Girl Scouts in celebration of the strong bonds created by the movement. This day focuses on the global impact of Girl Guiding, bringing attention to current world issues and creating awareness and sensitivity for global concerns. It also focuses on the collective impact towards making the world a better place.

The World Association of Girl Guides and Girl Scouts (WAGGGS) has celebrated World Thinking Day since 1926. Each year the event has a theme that sets the tone for the various activities planned for the occasion. The theme for World Thinking Day 2021 is "Peacebuilding". Peacebuilding is at the heart of Girl Guiding and Girl Scouting and is as vital and relevant today as it was for the last 100 years.

By completing the "Stand Together for Peace" activity pack the Girl Guides and Girl Scouts will; Stand Strong, Stand Up and Stand Together for Peacebuilding. Guides and Scouts world over will reminisce on how Girl Guides and Girl Scouts have contributed to peacebuilding and how they will continue to promote peace
and peacebuilding.

There remain multiple options for Girl Guides and Girl Scouts across the world to be a part of this global celebration regardless of the current turmoil experienced across the world due to the ongoing pandemic.
The Sri Lanka Girl Guides Association will be celebrating its first ever virtual Thinking Day on 22 February 2021 at 7.00 pm local time. The virtual event hosted by SLGGA will focus on this theme. The keynote address will be delivered by a well versed young campaigner for peacebuilding, Mr. Janith Prabashwara Perera. This will be followed by a question and answer session to be moderated by the International Commissioner.