---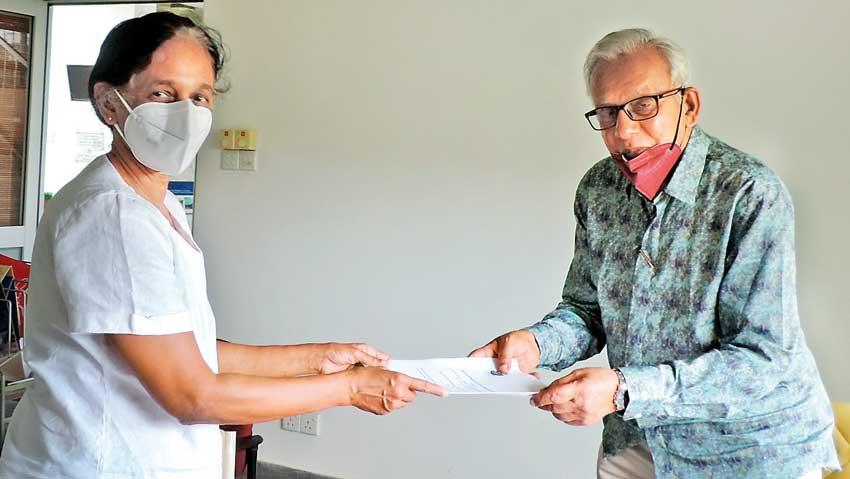 The MoU was signed by Nanda Abeywickrama, Chairman I/D/E/A/S and Dr Tanuja Ariyananda, Chief Executive Officer LRWHF on behalf of their respective organisations
Initiatives in Development of Entrepreneur Approaches and Strategies (I/D/E/A/S) and Lanka Rain Water Harvesting Forum (LRWHF) have entered into a Memorandum of Understanding for a period of three (3) years to collaborate in providing financial and technical assistance to supply drinking water to water stressed households in selected areas of Sri Lanka. The MoU was signed by Nanda Abeywickrama, Chairman I/D/E/A/S and Dr Tanuja Ariyananda, Chief Executive Officer LRWHF on behalf of their respective organisations. The signing took place on December 12 at the LRWHF offices located at New Parliament Road, Pelawatte, Battaramulla.
Initiatives in Development of Entrepreneur Approaches and Strategies (I/D/E/A/S) is a non-profit company launched in April 1996 dedicated to promoting socio-economic growth through entrepreneurship, empowerment and community-led development projects. It extends technical and (completely collateral- and interest-free) financial support to micro and small enterprises, youth, women, the differently-abled and the disadvantaged. In addition to entrepreneur development projects, IDEAS offers outright grants to critical and highly-deserving community initiatives such as LRWHF and Biodiversity Elephant Conservation Trust (BECT).


Lanka Rain Water Harvesting Forum (LRWHF) is a Non-Governmental Social Service Organization established in 2007 with the aim of promoting the use of rainwater harvesting to satisfy and sustain people's water needs.
I/D/E/A/S and LRWHF have collaborated since 2017 in a thematic and institutional partnership focused on supporting the efforts of LRWHF to construct and hand over rainwater harvesting tanks to households with family members afflicted with CKDu in the Northern, North Central, North Western and Uva Provinces of Sri Lanka as well as to hospitals caring for CKDu affected patients (see photos).

The new Memorandum of Understanding reflects the commitment of the two parties to formalise and strengthen this collaboration whereby I/D/E/A/S will provide assistance in the form of grants and interest-free loans to selected water stressed households in Sri Lanka for the installation of rainwater harvesting systems, while LRWHF will act as the Executing Agency to administer these grants and loans, taking responsibility for the installation, monitoring, servicing and repair of facilities, and to train beneficiary households in the operation and maintenance of these systems.

I/D/E/A/S has pledged up to Rupees Three Million (Rs 3,000,000) over the 3-year duration of this joint undertaking which will be used to provide financial support to eligible individual households for the installation of rainwater harvesting tanks on a Grant cum Interest-free Loan basis. The outright grant would cover approximately 60% of the cost of each household tank with the balance being covered by the loan component, ranging from Rs 30,000 to Rs 45,000, recoverable over a period of thirty (30) months commencing with the commissioning of each tank. Eligible beneficiaries will be identified through LRWHF's extensive network and presence in several provinces and districts of Sri Lanka. Selection criteria will include factors such as distance to drinking water source, women headed households, number of young children, chronic kidney disease, disabled persons, and income level.

The partners to this agreement also intend to promote a scheme entitled "Well-Wishers" wherein individuals or organisations would volunteer to support and underwrite loan repayments of the neediest households and foster income generating and skills development activities among them.
Further information could be obtained by reaching Dr. Tanuja Ariyananda, CEO, LRWHF; Email: tanuja@sltnet.lk