---
Bertie also extended his leadership and expertise to Mercantile Cricket Association serving as its President for two years
I decided that my new friend would be none other than Bertie Fernando, and thus, started our 65 long years of friendship, till it unfortunately ended with his sudden demise on December 16, 2020
In Cadetting, Bertie led the platoon to victory at the Annual Inter- Battalion and Schools Competition held at Diyathalawa, winning the coveted "Herman Loos" Challenge Trophy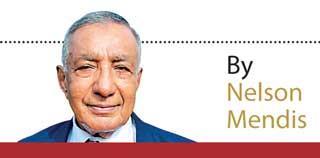 Hewawasan Sarikkalage Bertie Fernando was born on March 16, 1936, at Dharga Town, Aluthgama. He was the youngest of ten siblings in the family.

Bertie, as he was fondly known from his young days, had his secondary education at Richmond College, Galle and was a hosteller while at Richmond. At college he shone as a brilliant left arm spinner and represented the college First XI for four years, and also excelled in the Big Matches against Mahinda. It was in 1955, his last year at Richmond, that I met him for the first time, as a 16 years old fresher for Dharmasoka College, Ambalangoda. I fell for his left arm 'Chinaman' in the first innings, and was clean-bowled in the second innings with his 'arm ball'. One great social practice inculcated in us by our own coaches during that era was that one should make a friend from each opposition team you meet. I decided that my new friend would be none other than Bertie Fernando, and thus, started our 65 long years of friendship, till it unfortunately ended with his sudden demise on December 16, 2020. The fact that my elder brother Lionel Mendis, played for Richmond, alongside Bertie in the same team helped the bond of friendship to grow more strongly.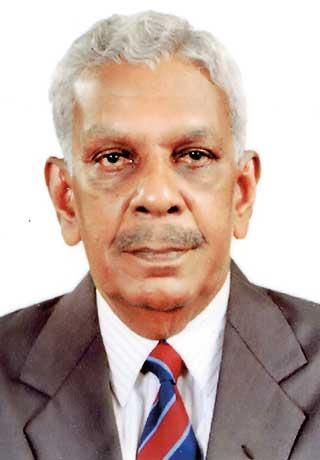 Bertie Fernando
After saying good-bye to Richmond, Bertie was selected to follow a course of teacher training at G.T.C., Maharagama, and after successfully completing the course, joined the tutorial staff of Ananda College, Colombo. A few years later, I got the opportunity to join Nalanda College. Bertie was the cadet officer, Master-in-charge of Cricket at Ananda, and I was the cadet officer, and coach cum M.I.C. of Cricket at Nalanda. The Campbell place ground, those days was shared by both schools, and every day we used to meet on the playing field regularly for many years. As Cadet Officers, we served the same Battalion and attended training camps at Diyathalawa, together.

At Ananda Bertie was one of the strongest pillars of the staff, which helped Principal Colonel G. W. Rajapaksa to make the era under him a memorable one both in academics and sports. In Cadetting, Bertie led the platoon to victory at the Annual Inter- Battalion and Schools Competition held at Diyathalawa, winning the coveted "Herman Loos" Challenge Trophy - the one trophy that every cadet in the country dreamt of laying his hands.

Apart from many other achievements during his time as Officer Commanding the Contingent of Cadets, Bertie, was the one who guided, trained and mentored so many cadets from Ananda to be great military leaders of Sri Lanka tri forces, who led their

charges in numerous battles, and the final' victory against terrorism which shook the country for almost 30 long years. Prominent among them were, Field Marshal Sarath Fonseka, Admiral of the Fleet - Wasantha Karannagoda, Major General - Nanda Mallawarachchi (Former Army Commander), Major General - Jagath Dias, Major General - Kamal Gunaratne (Present Secretary of Defense), Rear Admiral Ananda Peiris, Rear Admiral Sarath Weerasekera (Present Cabinet Minister), just to name a few. Among many senior police officers, former Inspector General of Police - Mr. Mohan Balasuriya, was another leader. Mr. Bertie Fernando, during his long career at Ananda, not onlt produced military leaders, but also a galaxy of Professors, Diplomats, Principals, Teachers, Doctors, Lawyers, Engineers, Marketers, I.T. Big Wigs, Sportsmen, Politicians and many other distinguished citizens who served Mother Lanka, with pride.
It was in 1955, his last year at Richmond, that I met him for the first time, as a 16 years old fresher for Dharmasoka College, Ambalangoda

The other centre of gravity for him was created through Singing. Saying goodbye to Ananda in 1974, he joined Singer Industries - Rathmalana as the Security and Welfare Officer, and soon got promoted as Materials Manager. No sooner he got promoted he invited me to apply for the vacancy, and I followed Bertie as the Security and Welfare Officer, and both were thrilled to be working together under Singer Management. Bertie, served in many Singer Institutions, starting with Singer Industries and later as Commercial Manager of Regnis Lanka Ltd, where he, along with Mr. Vidya Vidyaratne the Factory Manager, was instrumental in turning out our own Refrigerators of high quality. Next, he got promoted as the Factory Manager of the newly built Singer Furniture Factory at Piliyandala. Finally, Mr. Bertie Fernando, retired as Commercial Director of Singer Group of Companies after 26 long years of committed and loyal service. He also served Singer in the capacity of President Sports Club at all Singer institutions where he served and did yeoman service in building cricket teams and uplifting the standards of sports. I was fortunate enough to support him as Secretary, and also as the Captain, Coach and Manager of Cricket teams. While being at Singer, Bertie also extended his leadership and expertise to Mercantile Cricket Association serving as its President for two years. During his tenure he initiated the Indoor Nets Complex at the M.C.A. Coincidently, yours truly was the secretary of M.C.A. during Bertie's Presidency.

Bertie and I finally bade adieu to Singer, and immediately after, were once again in partnership, when with the initiation of Chairman, Mr. Hemaka Amarasuriya, Bertie took another bold step to inaugurate the Association of Past Employees of Singer, and was unanimously elected as its first President, while the post of Secretary fell on my lap. Since then, till his demise, he held the post of President, and served its members with full devotion, sacrifice and commitment of a true leader. Many are the benefits and events he organised for the betterment of members and the community. Among them Medical and Health Scheme, Benevolent fund, Scholarship fund for deserving children of members and sponsoring poor school students, Health lectures for members, took prominence. Also he introduced social events for the members and their families like, Get-together events, One day outings, and Sing-a-Long nights. Members and their families enjoyed these events, and functioned as one family thanks to Mr. Fernando. He also never failed to visit and keep in touch with members not in the best of health and wish each member on his or her birthday, which every member appreciated much.

Mr. Bertie Fernando, bound with his numerous obligations to the society, carried out with sincere concern and feeling his duties; which kept him much occupied during his working days, and to a lesser extent after retirement. Yet he found time for his loving family and never neglected them. He was always very supportive of his immediate family and relatives with much affection and care. Bertie looked after his beloved wife Kumudini, when she suddenly fell ill, and with their daughter Nadee and son Udana, supported by their spouses, attended on her till he himself fell ill. Bertie was very fond of
his grandchildren. All these family members lost a loving person. I lost my best friend. We all lost a true friend, a good leader, and a great gentleman.

Farewell, my dear friend Bertie, may your journey in Sansara be short. May yo finally attain the Supreme Bliss of Nibbana. Adios Amigo.

The writer is one of the most experienced cricket coaches in Sri Lanka who has produced a large number of national cricketers during his six decades long coaching career.