---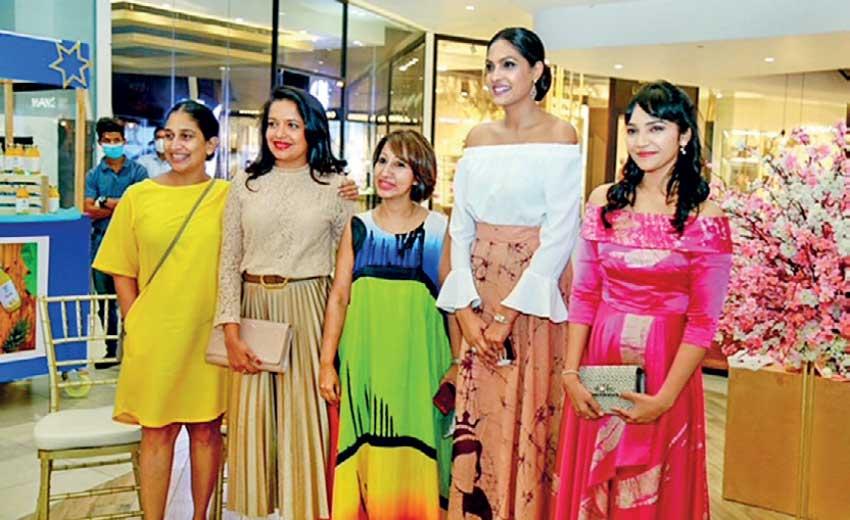 Varuni Amunugama , Rishini Weeraratne, Keshini Suraweera, Caroline Jurie and Madhi
The CAN weekend Market organised by Creative Isle in collaboration with Colombo City Centre (CCC) is a platform created to support micro entrepreneurs severely affected by the pandemic
The creative Isle supporting makers of great products and great ideas from around the island encourage recycle and upcycle initiatives
The CAN Weekend Market Colombo City Centre came alive with a star-studded Women's day celebration adorned by reigning Mrs. World Caroline Jurie gracing the occasion to support and encourage the CAN community entrepreneurs. Varuni Amunugama Fernando (Co-Founder Derana TV and Triad), Muttiah Muralitharan representing the Foundation of Goodness, Rishini Weeraratne (Head of Social Media, Wijeya Newspapers Ltd and Editor The Weekend Online (Daily Mirror), Gillian Edward (Senior Vice President, Consumer Branding at DFCC) were among the esteemed female personalities who rallied together to create awareness and support the cause. DFCC Bank partnered the CAN Women's Day initiative extending support to the featured entrepreneurs.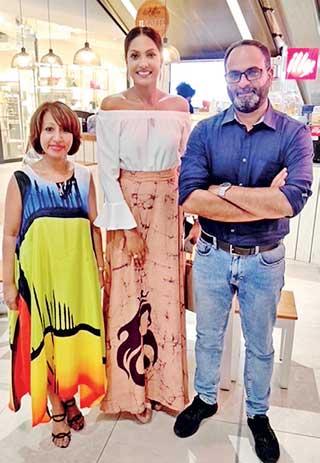 Keshini Suraweera, Caroline Jurie and Praveen

The CAN weekend Market organised by Creative Isle in collaboration with Colombo City Centre (CCC) is a platform created to support micro entrepreneurs severely affected by the pandemic. It houses entrepreneurs from across the island, every weekend giving them a place to market their products to the urban consumers. It is an exciting platform to encourage creative entrepreneurs of all ages to showcase their talent and creativity. The products featured include artisanal food, local leather bags footwear, cane and reed products, cosmetics, soaps and fragrances, arts and crafts, plants, batiks to many creative innovations commercially unavailable.

The creative Isle supporting makers of great products and great ideas from around the island encourage recycle and upcycle initiatives and strives to encourages the revival of traditional arts and crafts.

The Creative Isle founder Keshini Suraweera in a special mention thanked CCC Chairman Rusie Pestonjee for opening the doors of an international lifestyle mall to welcome this community driven project. The CAN Market is supported by Philanthropist Muralitharan.

Entrepreneurs and artisans young and old gather at the Colombo City Centre CAN Market every Friday to Sunday from 10am to 9pm. The CAN Weekend Market is an excellent platform creating opportunities for B2C as well as B2B business. Together we CAN support communities to thrive.

The Creative Isle, CAN Market initiative looks forward to hearing from those who are keen on participating and supporting this initiative.