---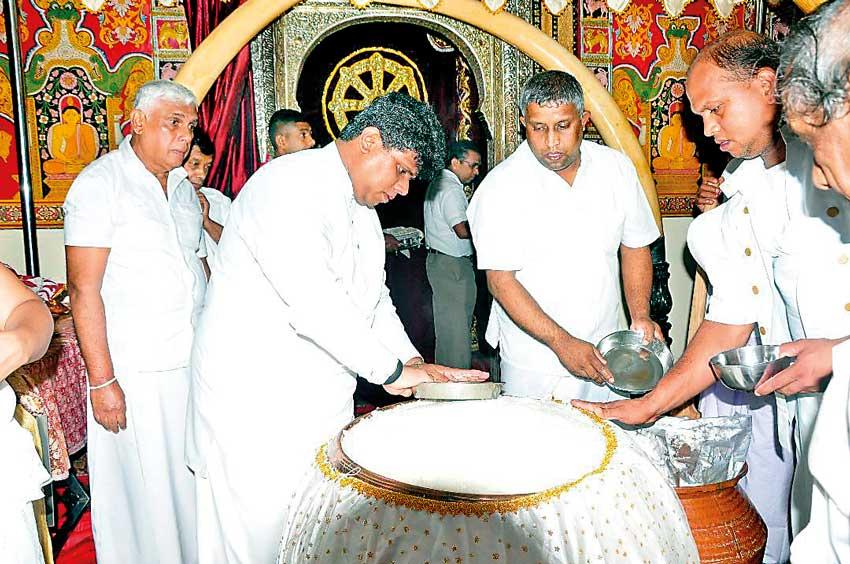 Filling the gold gilded brass bowl with 32 measures of rice by the Diyawadana Nilame Pradeep Nilange Dela.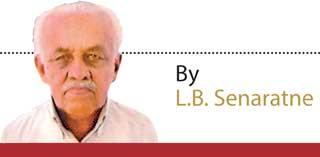 By the time you are reading this newspaper, Sri Dalada Maligawa would be a hive of activity to offer 32 measures of cooked rice to the Sacred Tooth Relic.

The rice was brought on 13th from the granaries of the Maligawa at Pallekelle. The Devales and Temples which were established in 1815 are also entitled to receive the rice distributed by Sri Dalada Maligawa from their paddy land, now at Girandurukotte, which was paddy lands given to the Maligawa to compensate for the paddy land that went under water while building the Victoria Dam.

This ritual is a continuation of an offering made by King Wimaladharmasuriya to the Sacred Tooth Relic, when this Sacred Relic was held by the King as a private object for his veneration. The three storied shrine was a few feet away from the present shrine.

It is recorded that this day was chosen for this offering of 'new rice' as a token of respect to Lord Buddha who visited Sri Lanka on a day in January now defined as Duruthu Poya on the invitation of God Sumana Saman, to end the confrontation of two tribes, the Yakas and Nagas.

The enlightened one visited the Mahanaga Grove at Mahiyangana at a time when the Yakas had gathered for a meeting. They were not in a mood to listen to Buddha or to take arms against him. But his radiance, calm and cool countenance, led the way for their acceptance.